At Better Kitchens, our commitment to excellence has always been unwavering. Back in 2018, our dedication bore fruit when we were crowned the Best Online Kitchen Retailer. Fast forward to today, and we're proud to say that our passion and drive have only intensified.
A Journey of Dedication and Innovation
We've always believed in the power of innovation. Over the years, we've harnessed our knowledge and experience to develop the UK's most user-friendly online buying system for complete kitchens. This isn't just a claim; it's a recognition that the kitchen industry has bestowed upon us.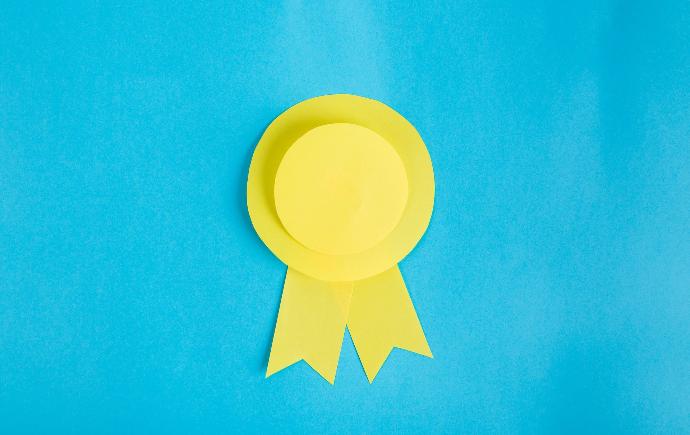 Customer-Centricity at Its Best
Our online platform is designed with you in mind. Whether you're a kitchen novice or a seasoned chef, our platform ensures a seamless experience. But it's not just about the platform; it's about the people behind it.
Our customer service team, lauded and envied by many, stands as a testament to our commitment to you.
We've always steered clear of the exploitative sales tactics that unfortunately plague many high street showrooms. Instead, our ethos revolves around empowering you. We want you to make informed decisions, to understand the value of what you're getting, and to feel confident in your choices.
Still the Best, and Only Getting Better
While our 2018 award was a significant milestone, it was never the destination. We've taken the accolades as motivation, pushing ourselves to refine, improve, and innovate. Today, we're not just maintaining the standards that won us the award; we're surpassing them.
In Conclusion
Our journey from 2018 to now has been one of growth, learning, and relentless pursuit of excellence. We're proud of our past achievements, but we're even more excited about the future. With Better Kitchens by your side, you're not just getting a kitchen; you're becoming part of a legacy of quality and trust.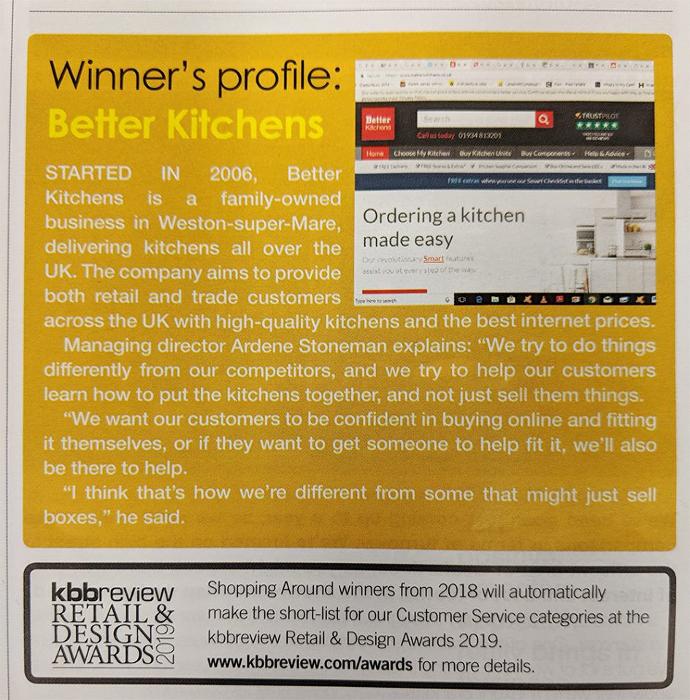 Navigating Your Online Kitchen Journey: Quick FAQs
Embarking on an online kitchen purchase can be filled with questions. At Better Kitchens, we understand the importance of clarity and assurance. Below, we've compiled a concise list of frequently asked questions to guide you through our seamless online kitchen buying experience.

A Better Kitchen Experience Awaits:
At Better Kitchens, our commitment goes beyond just selling kitchens. We're here to guide, assist, and ensure that every step of your online kitchen journey is as seamless and enjoyable as possible.
Remember, quality kitchens and exceptional service are not just our promise; they're our legacy. Dive in, explore, and let's create something special together.