The Perfect Solution Lies In Choosing The Right Cupboard Doors


In this comprehensive guide, we will walk you through the process of revamping your kitchen by selecting the perfect cupboard doors from Better Kitchens. Whether you prefer a modern, sleek design or a more traditional and elegant look, we have got you covered with our six distinct kitchen styles.
​Different types of cupboard doors at Better Kitchens


Handleless Kitchens: Also known as J-Pull kitchens, these have the unique characteristic of the handle being built into the door.
Modern Kitchens: These include Slab door styles resulting in a clean and minimal look.
Shaker Kitchens: Constructed from 5 single pieces or precision machined from a single piece of material, they are a popular choice for both contemporary and traditional kitchens.
True Handleless Kitchens: Often called Gola Rail kitchens, with its continuous handle built into the cabinet, it gives a modern and clean look.
Traditional Kitchens: The detailing to the frame or centre panel makes these a popular choice for country-style kitchens.
In-Frame Effect Kitchens: Constructed using the Mock In-frame method, this style has all the look of a true In-frame kitchen.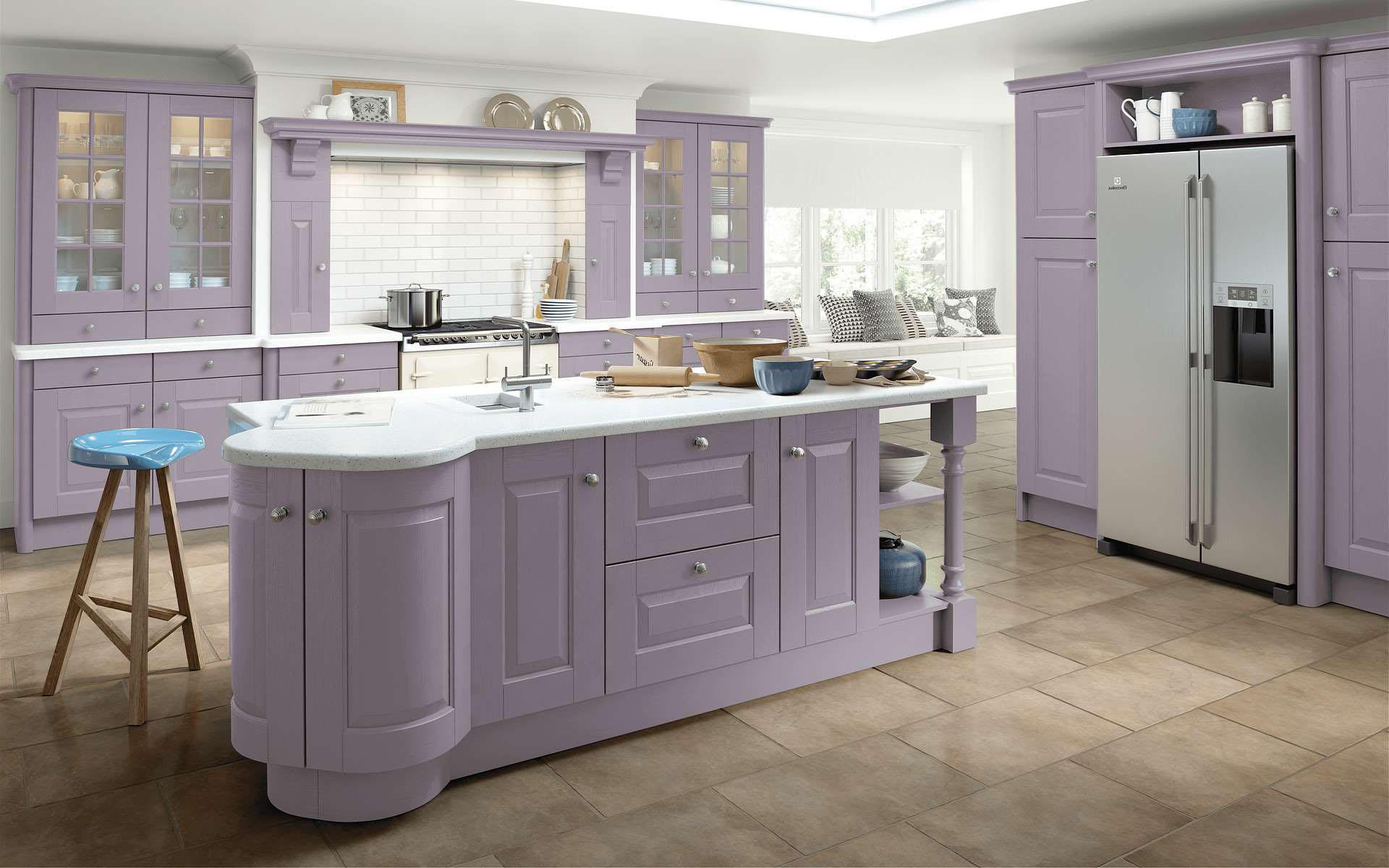 Not only are cupboard doors an essential element of kitchen décor, but they also play a vital role in functionality. From choosing the right material and colour to considering different styles and finishes, we will provide you with expert advice and practical tips to help you make the best decision for your kitchen.
Revamping your kitchen can be an exciting and rewarding project, and with our guide, you will have all the information you need to choose the perfect cupboard doors that will transform your kitchen into the heart of your home. Let's embark on this journey together and create the kitchen of your dreams.
When it comes to choosing cupboard doors, there are a variety of options available in the market. Understanding the different types of cupboard doors will help you narrow down your choices and select the one that best suits your kitchen style and needs.

When it comes to choosing cupboard doors, there are a variety of options available in the market.
Understanding the different types of cupboard doors will help you narrow down your choices and select the one that best suits your kitchen style and needs.
Traditional Doors: These are a classic choice for traditional and formal kitchens, especially within our Traditional Kitchens range. They can feature a raised centre panel surrounded by a frame, adding depth and dimension to the design. These doors are available in various options and finishes, allowing you to customise the look according to your preferences.
Flat Panel Doors: Falling under our Modern Kitchens range, these doors, also known as Slab doors, have a simple, clean design with a flat centre panel and a surrounding frame. They create a sleek and minimalist look, perfect for achieving a streamlined and sophisticated kitchen aesthetic.
Shaker Doors: A part of our Shaker Kitchens range, these doors have a simple, clean design with a flat centre panel and a surrounding frame. They are versatile and can work well with both traditional and contemporary kitchen designs.
Factors to consider when choosing cupboard doors


Kitchen Style and Theme: Your kitchen's overall style and theme should guide your choice of cupboard doors. For a cohesive look, consider selecting doors that align with the existing design elements, such as the cabinet colour, countertop material, and flooring.
Durability and Maintenance: The kitchen is a high-traffic area, so it's important to choose cupboard doors that are durable and easy to maintain. Consider materials that can withstand daily wear and tear, such as solid wood or laminate, and consider finishes that are resistant to stains and scratches.
Budget: Set a budget for your cupboard door renovation project. This will help you narrow down your options and focus on doors that fall within your price range. Remember to consider not only the cost of the doors but also the installation and any additional hardware or accessories you may need.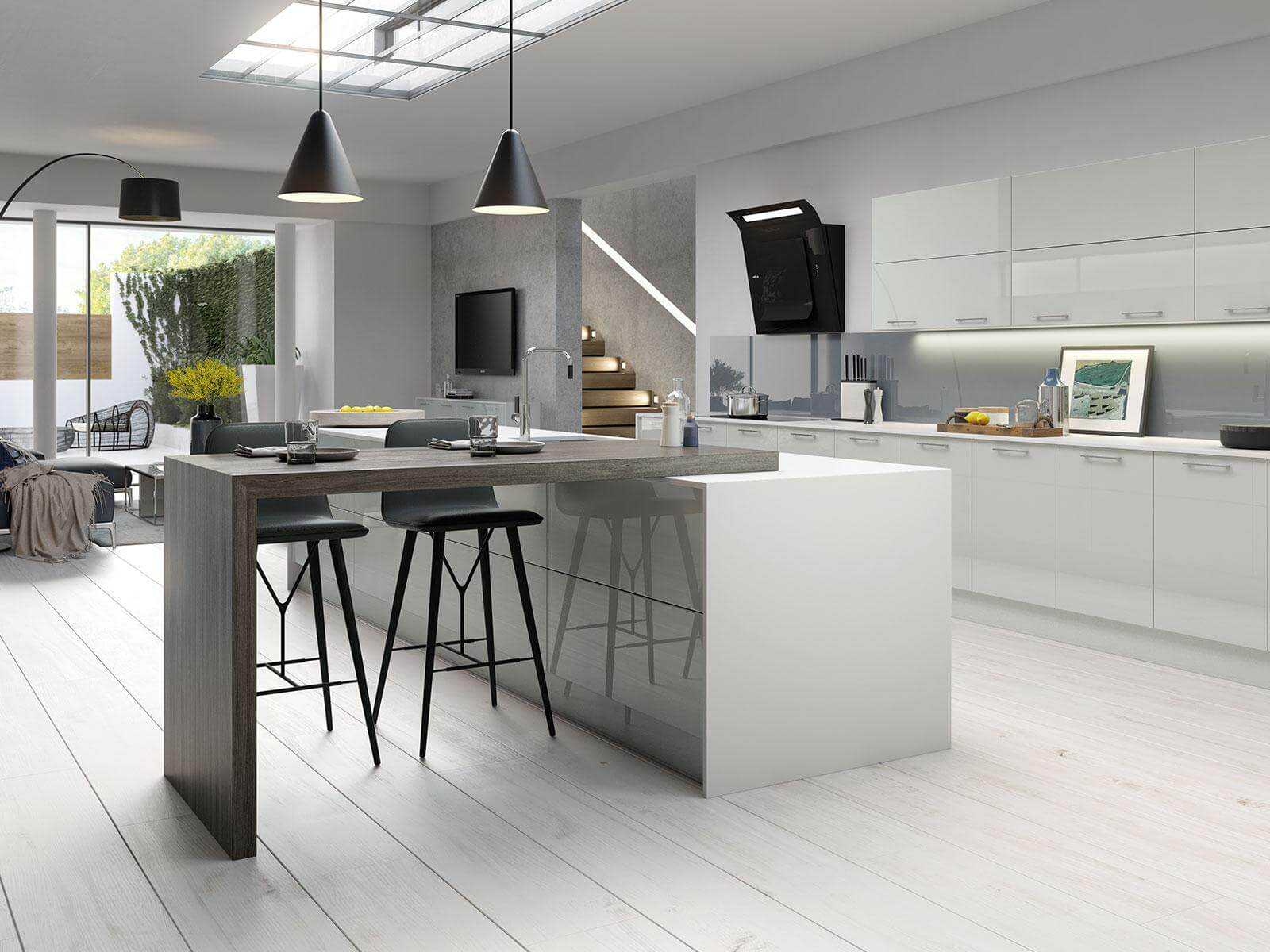 Popular materials for cupboard doors


Solid Wood: Solid wood is a timeless choice for cupboard doors. It offers a natural, warm, and organic look that adds a touch of elegance to any kitchen. Oak, cherry, maple, and walnut are common wood species used for cupboard doors. Solid wood doors can be stained or painted to achieve the desired finish.
MDF (Medium-Density Fibreboard): MDF is an engineered wood product made from recycled wood fibers and resin. It is a cost-effective alternative to solid wood and provides a smooth and uniform surface for painting. MDF doors are highly durable and resistant to warping and cracking, making them suitable for humid kitchen environments.
Laminate: Laminate cupboard doors are made by applying a thin layer of decorative paper or vinyl onto a composite wood substrate. They come in a wide range of colours, patterns, and textures, allowing you to achieve various looks, from wood grain to high-gloss finishes. Laminate doors are affordable, easy to clean, and resistant to moisture and heat.

Tips for measuring and installing kitchen cupboard doors
Measure accurately: Use a tape measure to measure the height and width of each cabinet opening. Take multiple measurements and double-check to ensure accuracy. Consider any obstructions, such as hinges or adjacent cabinets, when determining the size of the doors.
Choose the right hardware: Selecting the right hardware, such as hinges and handles, is essential for the functionality and aesthetics of your cupboard doors. Consider the style of the doors and the overall kitchen design when choosing hardware. Make sure the hardware is compatible with the door material and thickness.
Seek professional help if needed: If you are unsure about measuring or installing cupboard doors, it is best to seek professional help. A skilled carpenter or kitchen installer can ensure that the doors are installed correctly and provide advice on any additional adjustments or modifications that may be required.



Maintenance and care for cupboard doors


Clean regularly: Wipe down the doors with a soft cloth or sponge and a mild detergent solution to remove any dirt or grease build-up. Avoid using abrasive cleaners or scrub brushes that can damage the finish.
Handle with care: Avoid slamming the doors or placing heavy objects on them, as this can cause damage. Be gentle when opening and closing the doors to prevent wear and tear.
Check for loose hardware: Periodically check the hinges, handles, and other hardware for any signs of looseness. Tighten any loose screws or bolts to ensure that the doors operate smoothly.
Introduction to the FAQ on Kitchen Cupboard Doors
Choosing the right kitchen cupboard doors can be a pivotal decision in your kitchen renovation journey. They not only define the aesthetic appeal of your kitchen but also its functionality and durability. With a myriad of styles, materials, and finishes available, it's natural to have questions.
Our FAQ section is designed to address the most common queries about kitchen cupboard doors, helping you make an informed choice that aligns with your vision for the perfect kitchen. Dive in to get clarity on everything from styles and materials to maintenance and installation.
In Conclusion
Selecting the right kitchen cupboard doors is more than just a design choice; it's an investment in the heart of your home. With Better Kitchens, you're not only choosing from a range of premium styles and materials but also aligning with a brand that values quality, innovation, and customer satisfaction.
As you embark on this transformative journey, remember that the perfect kitchen is a blend of aesthetics, functionality, and personal touch. We're here to guide you every step of the way, ensuring that your kitchen becomes a true reflection of your style and aspirations.
Dive into our offerings, seek inspiration, and let's create a space where memories are made, and culinary adventures begin.