Organising your kitchen cabinets and drawers can be a daunting task
But with the right storage solutions, it can be a breeze. Here are ten creative ways to organise your kitchen cabinets and drawers using products from Better Kitchens.
1. Maximise Corner Space with Corner Storage Units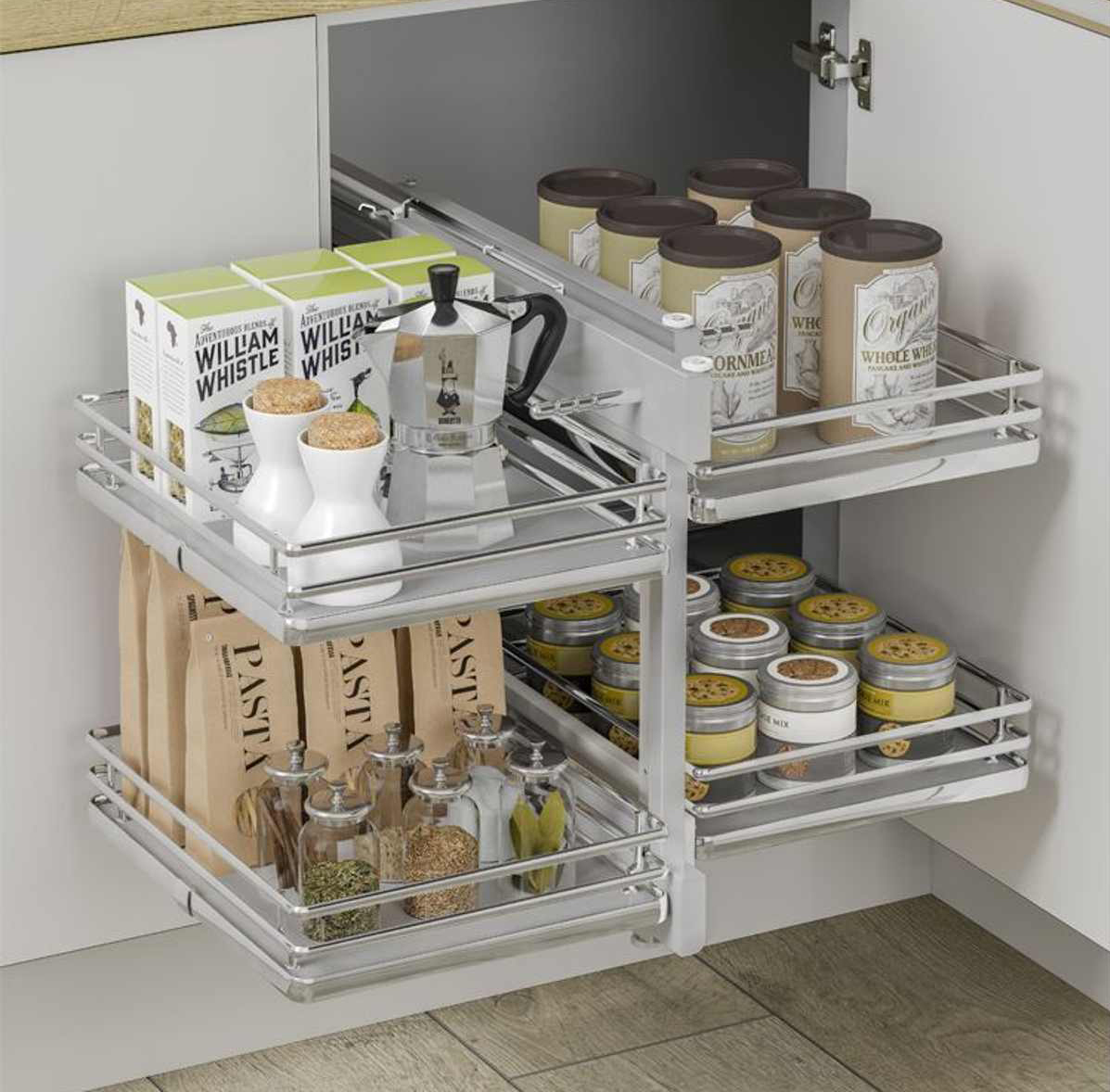 Don't let the corners of your cabinets go to waste. Better Kitchens offers corner storage units that are perfect for both standard blank panel and L-Shape type units. 
With a good choice of size, style, and colour options, you can find the perfect corner storage solution for your kitchen.
2. Bring the Contents to You with Pull Out Fittings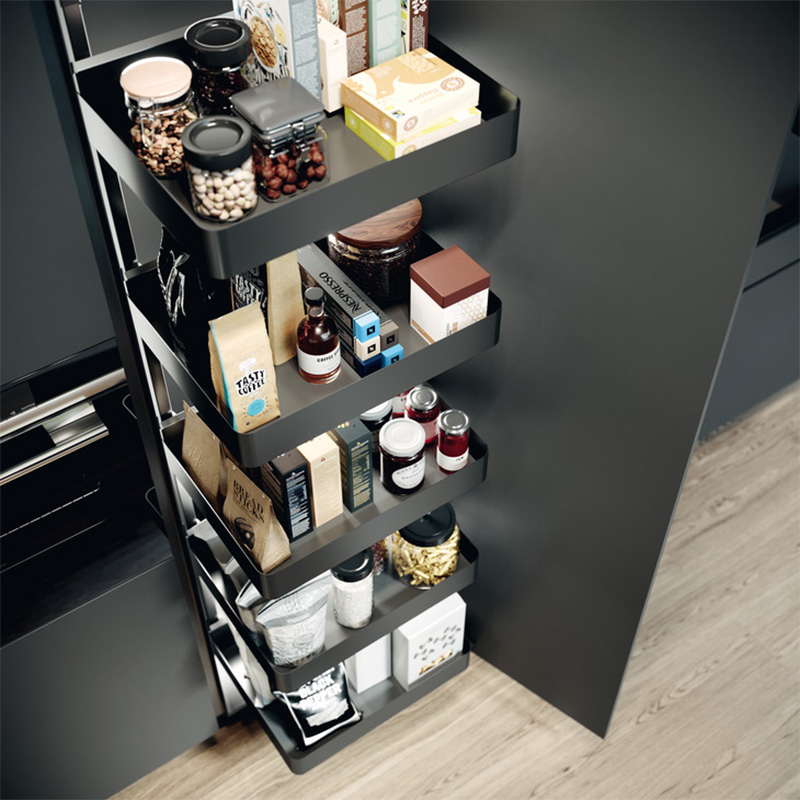 The modern thoughts on kitchen storage revolve around the concept of bringing the contents to you rather than going in to get them.
Pull out fittings from Better Kitchens make it easy to access your kitchen items without having to rummage through your cabinets.

3. Organise Your Spices with Spice Racks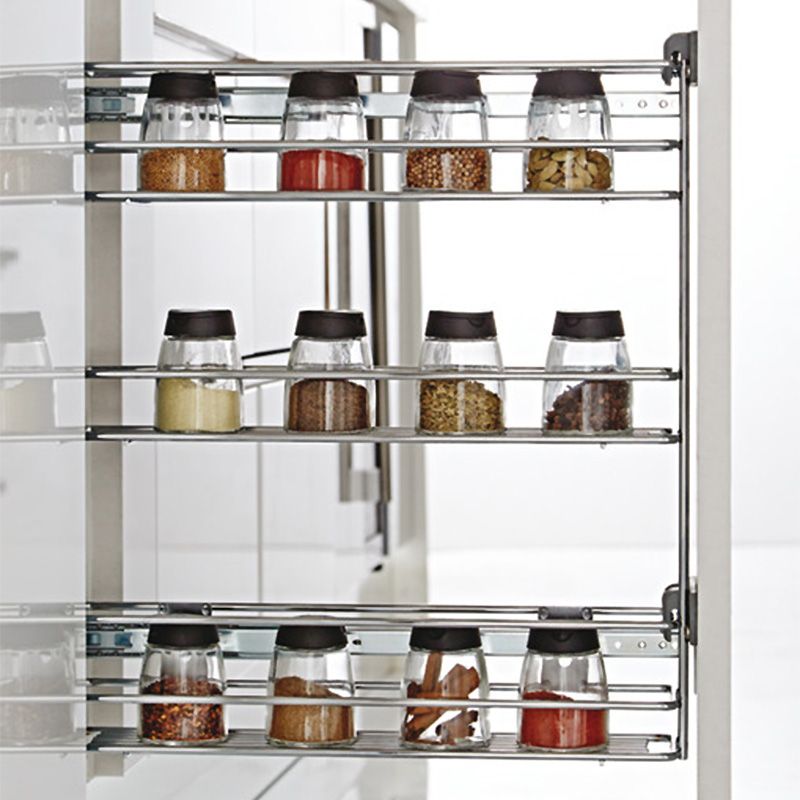 Spices can easily become a cluttered mess in any kitchen. However, with door-mounted spice racks from Better Kitchens, you can keep your spices and bottles neatly organised and within easy reach. Available in a choice of sizes and materials, these spice racks can be easily installed on your cabinet doors.
Not only does this save valuable shelf space but also makes it easy to view and access your spices while cooking, adding convenience and efficiency to your culinary endeavours.

4. Keep Your Drawers Tidy with Cutlery Trays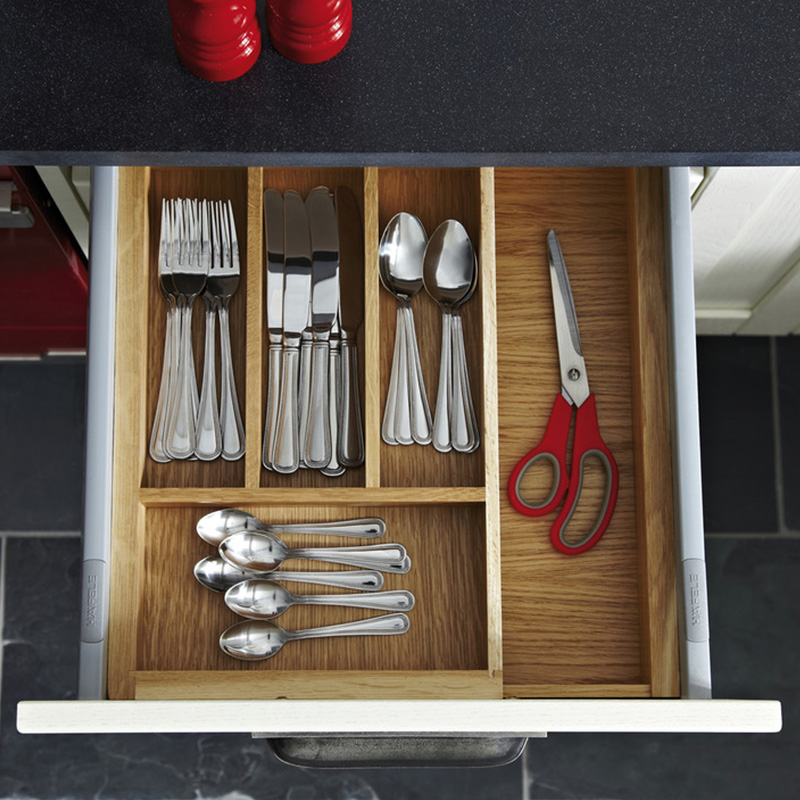 A disorganised cutlery drawer can be a source of frustration in the kitchen. Cutlery trays and dividers from Better Kitchens offer a simple and effective solution to this problem. These trays come in various sizes and compartments, allowing you to easily sort your cutlery and utensils.
This means no more rummaging through a jumbled drawer to find a teaspoon. Everything has its place, making your kitchen tasks smoother and more enjoyable.

5. Store Your Wine in Style with Wine Storage Solutions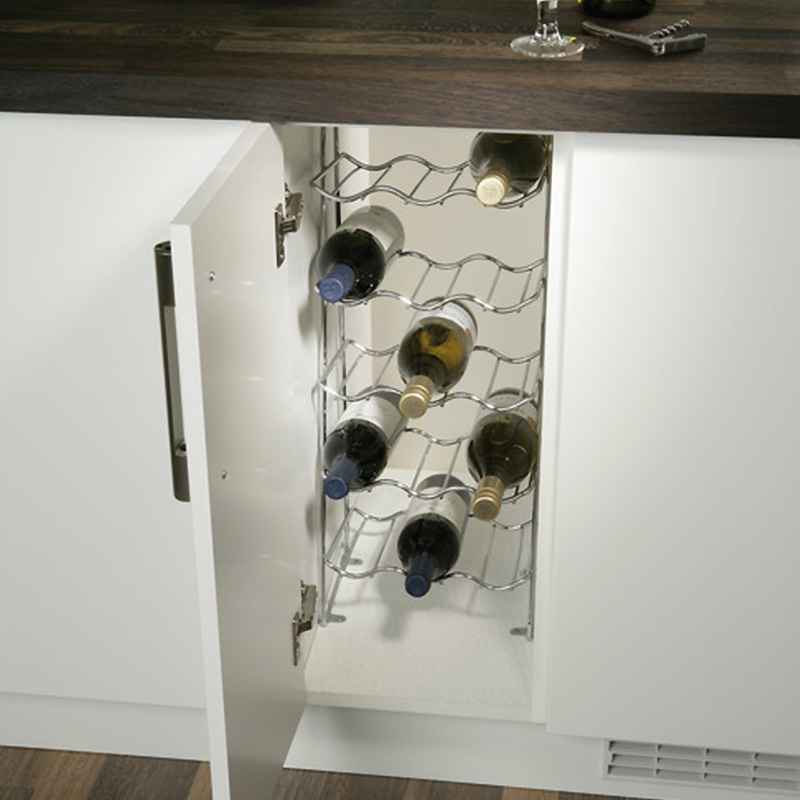 Better Kitchens offers a collection of wine storage solutions that can keep your wine and drinks bottles organised and ready to use.
These fixtures and fittings are designed to fit directly into your kitchen units, making them a stylish and practical addition to your kitchen.
6. Manage Waste Efficiently with Waste & Recycling Bins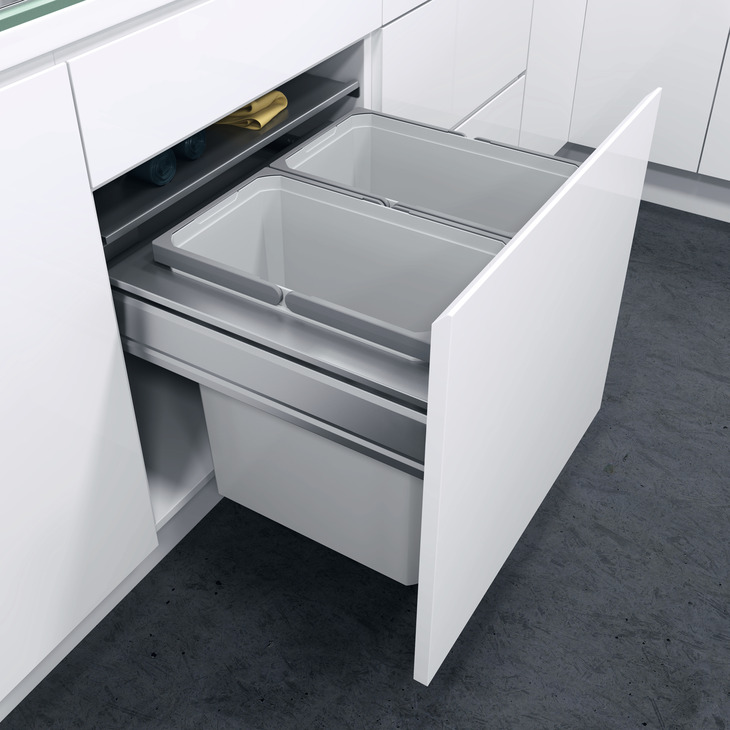 Better Kitchens provides waste and recycling bins in a variety of sizes to suit most kitchens.
You can also check out their range of BIN STORE kitchen units that come pre-installed with waste and recycling bins for efficient waste management.
7. Utilise Wall Space for Additional Storage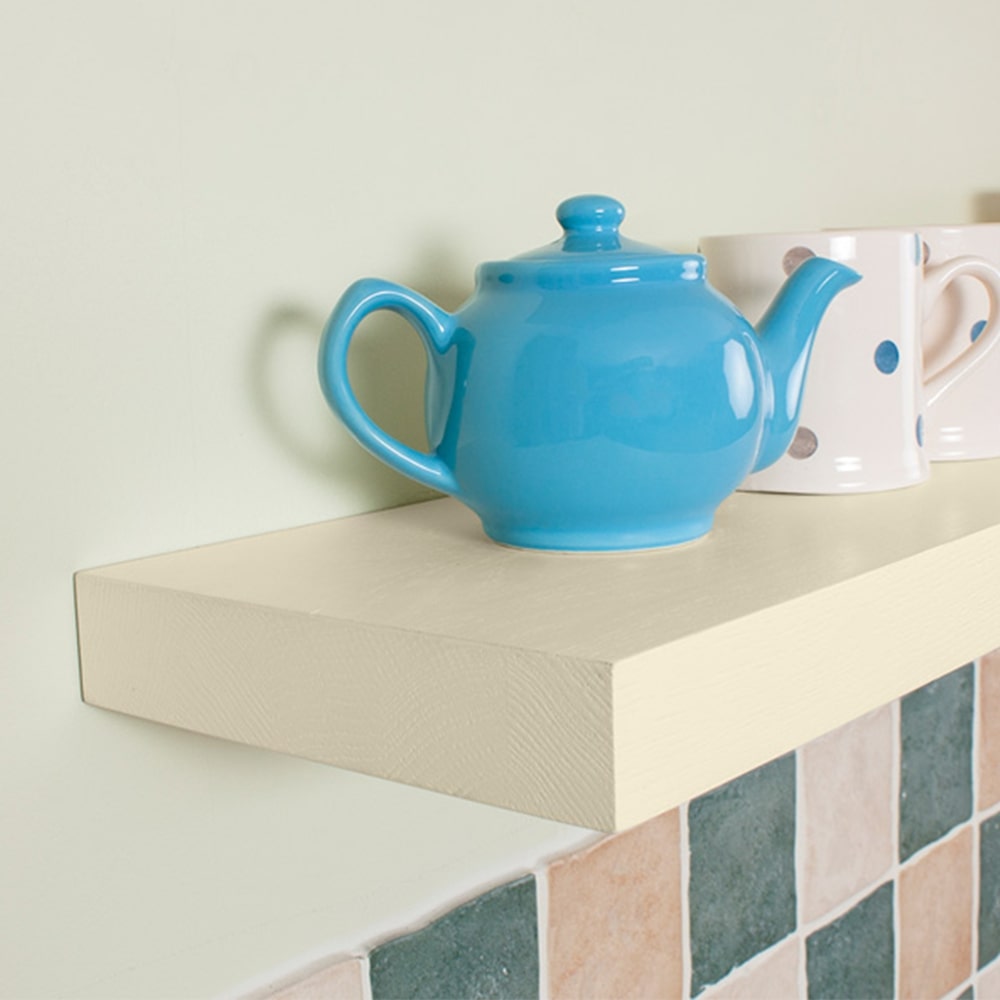 Don't overlook the potential of your wall space when it comes to kitchen organisation. Wall-mounted racks or magnetic strips can be a great place to store knives, utensils, or pots and pans. 
Hanging items on the wall frees up valuable cabinet and drawer space and keeps your most-used tools within easy reach.
8. Use Drawer Dividers for Better Organisation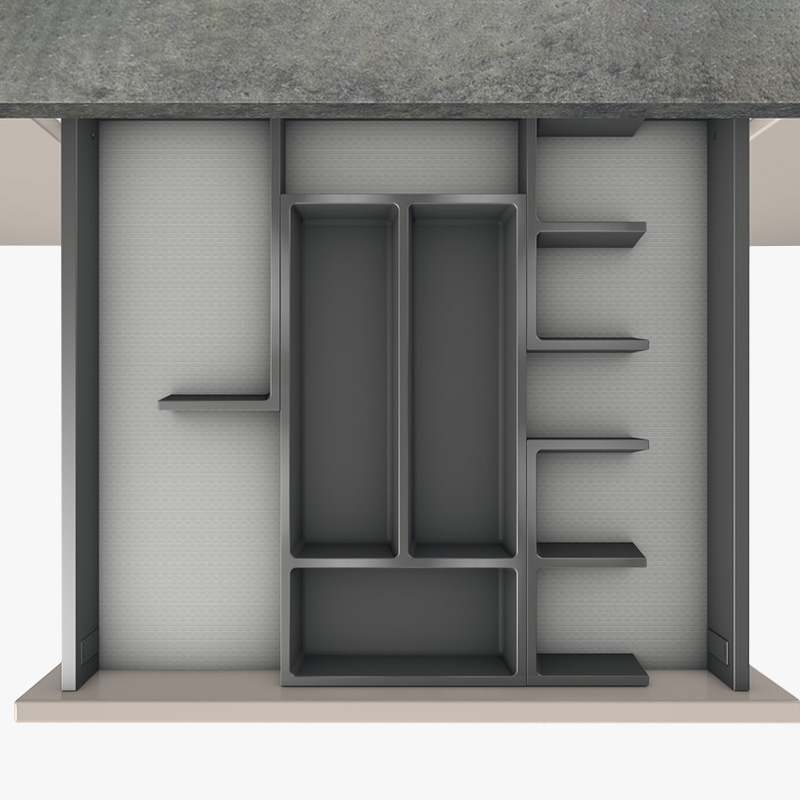 Drawer dividers can be a game-changer when it comes to organising your kitchen drawers. They allow you to create designated spaces for different items, from utensils to dishcloths and even baking equipment. This means no more digging through a cluttered drawer to find what you need.
Everything is neatly organised and easy to find, saving you time and reducing frustration.

9. Use Shelf Risers to Maximise Cabinet Space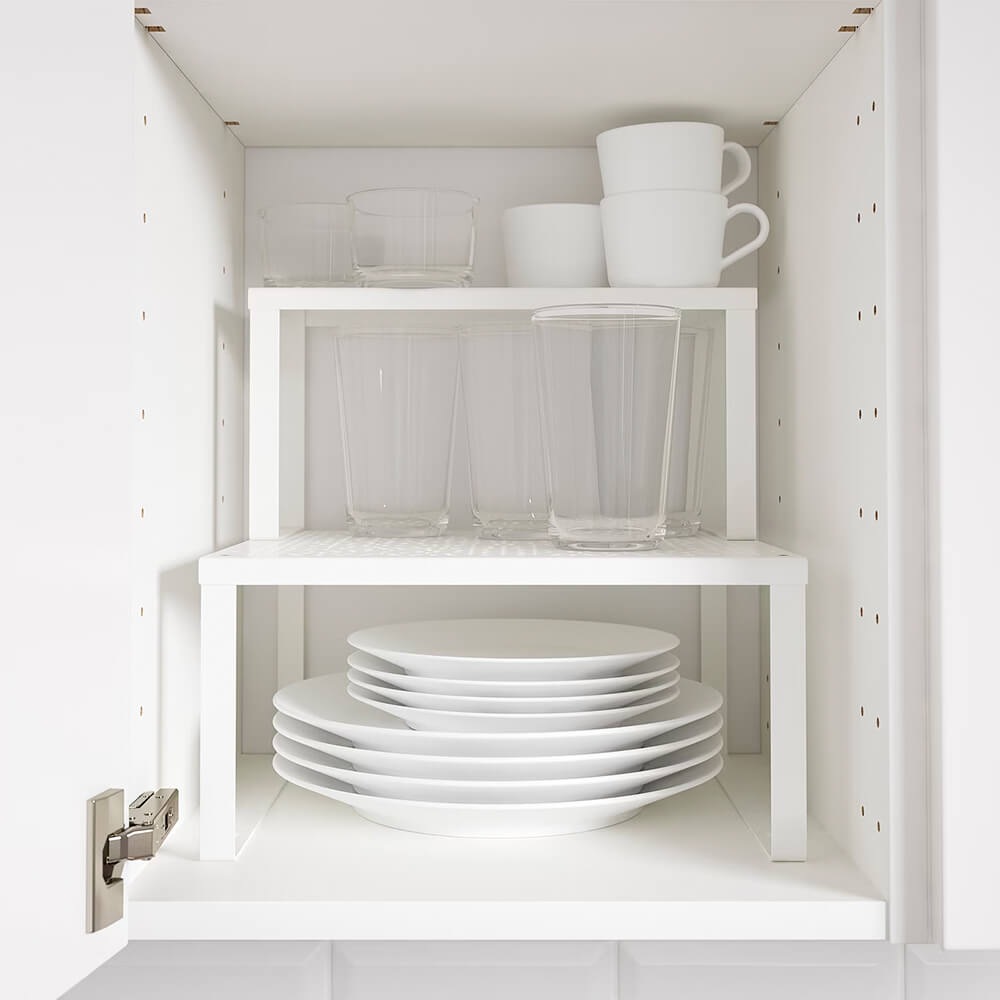 Shelf risers can help you make the most of your cabinet space by creating additional levels of storage. This can be particularly useful for storing plates, bowls, and other flat items. Instead of stacking dishes high and risking them toppling over, shelf risers allow you to utilise vertical space.
It's a simple solution that can make a big difference in your kitchen organisation.

10. Label Everything for Easy Identification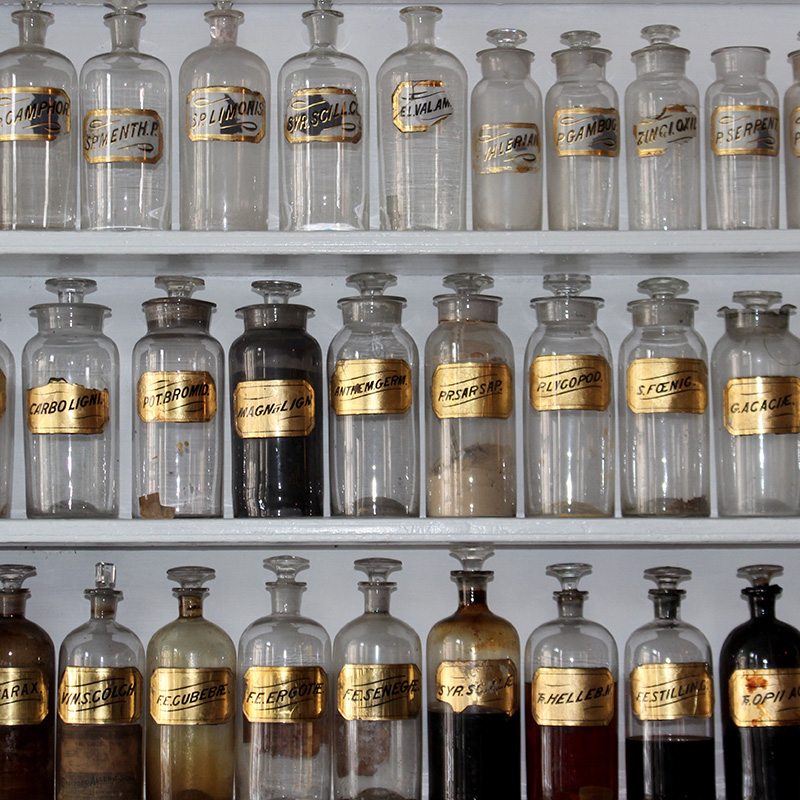 Finally, consider labelling your cabinets and drawers. This can make it easy to find what you're looking for and can also help others in your household know where things go.
You can use simple adhesive labels or get creative with chalkboard paint or printable labels. This not only helps with organisation but also adds a personal touch to your kitchen. And when everything is clearly labelled, putting away groceries or cleaning up after a meal becomes a breeze.

With these creative organisation ideas and the high-quality products from Better Kitchens, you can transform your kitchen cabinets and drawers into well-organised, functional spaces. So why wait? Start organising your kitchen today!

Frequently Asked Questions about Kitchen Organisation
After exploring the creative ways to organise your kitchen cabinets and drawers, you may have some questions about kitchen organisation. In this section, we answer some of the most frequently asked questions to help you further in your journey towards a well-organised kitchen.
We hope these answers help you in your kitchen organisation journey. Remember, a well-organised kitchen not only looks good but also makes cooking and cleaning easier. Don't hesitate to revisit these questions or explore our products at Better Kitchens for more inspiration and solutions. Happy organising!