Kitchen Showroom
The largest kitchen showroom in the southwest, UK

Come And Find Your Dream Kitchen
Searching for a "kitchen showroom near me?" Your quest ends here. At Better Kitchens Showroom, we transform your kitchen aspirations into a visually stunning reality. Our showroom is the epitome of kitchen inspiration, showcasing 28 unique kitchen displays, each bursting with innovative design elements that will leave you in awe.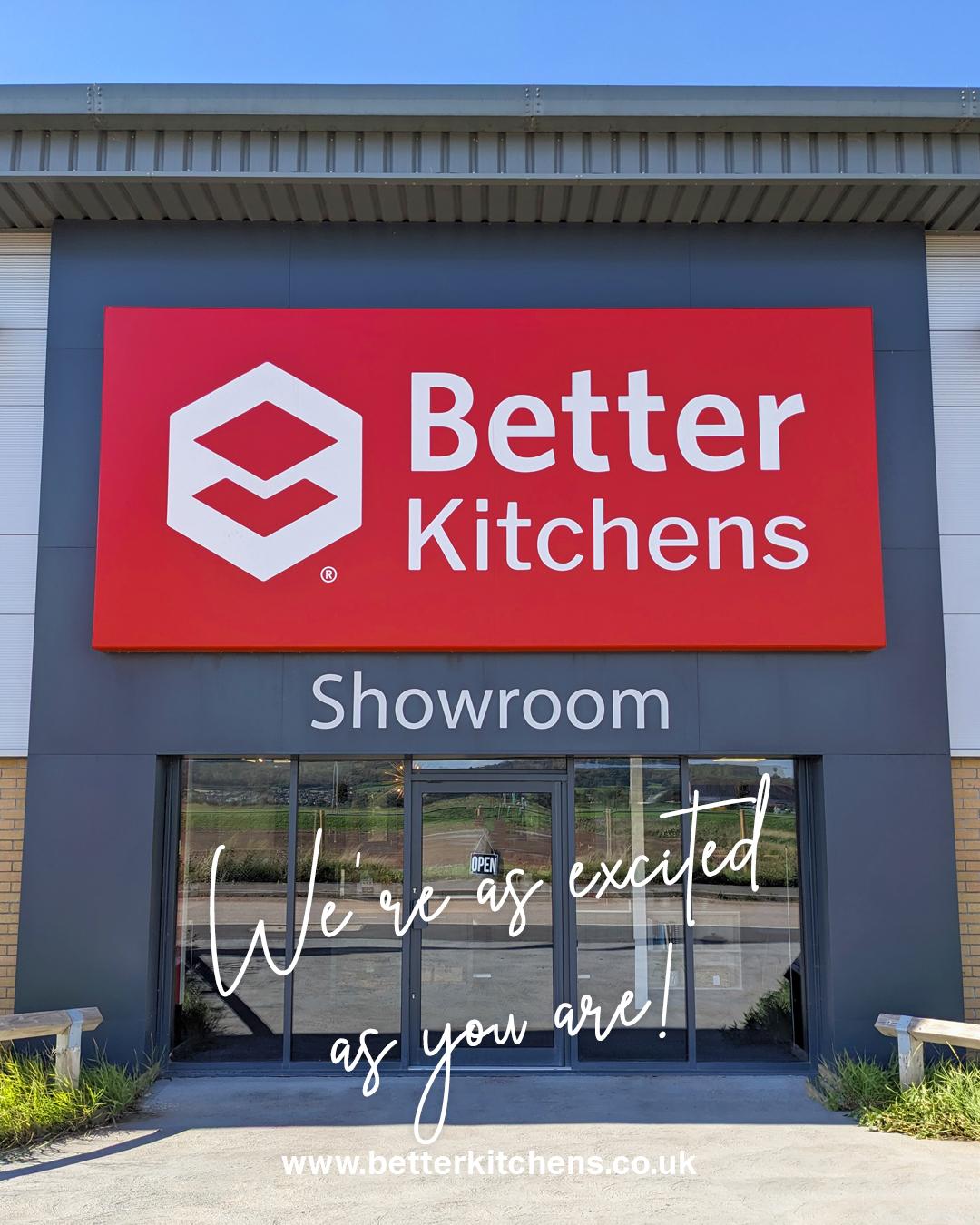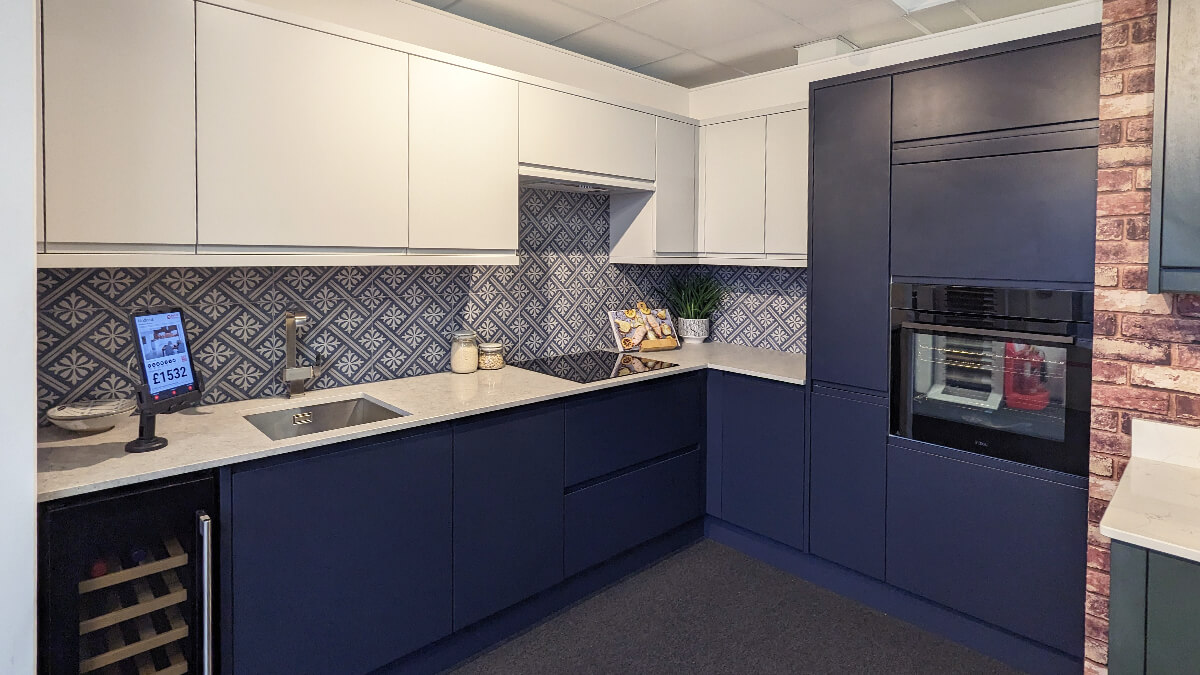 Moderna Indigo & Light Grey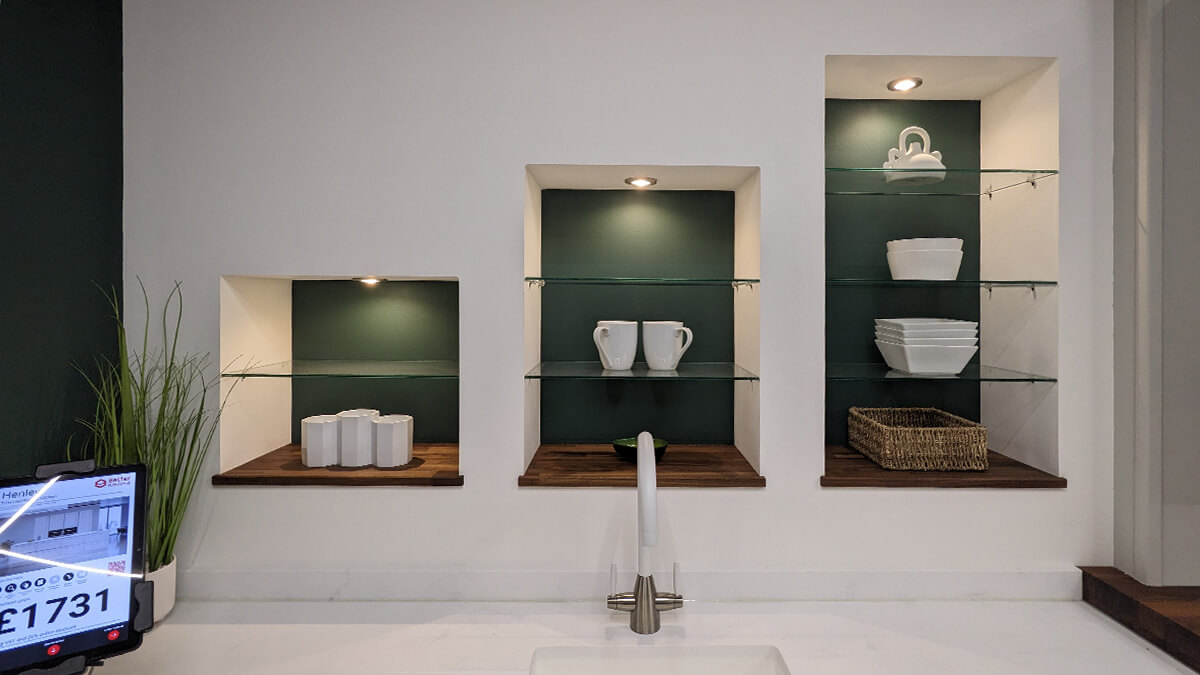 Henley Heritage Green True Handleless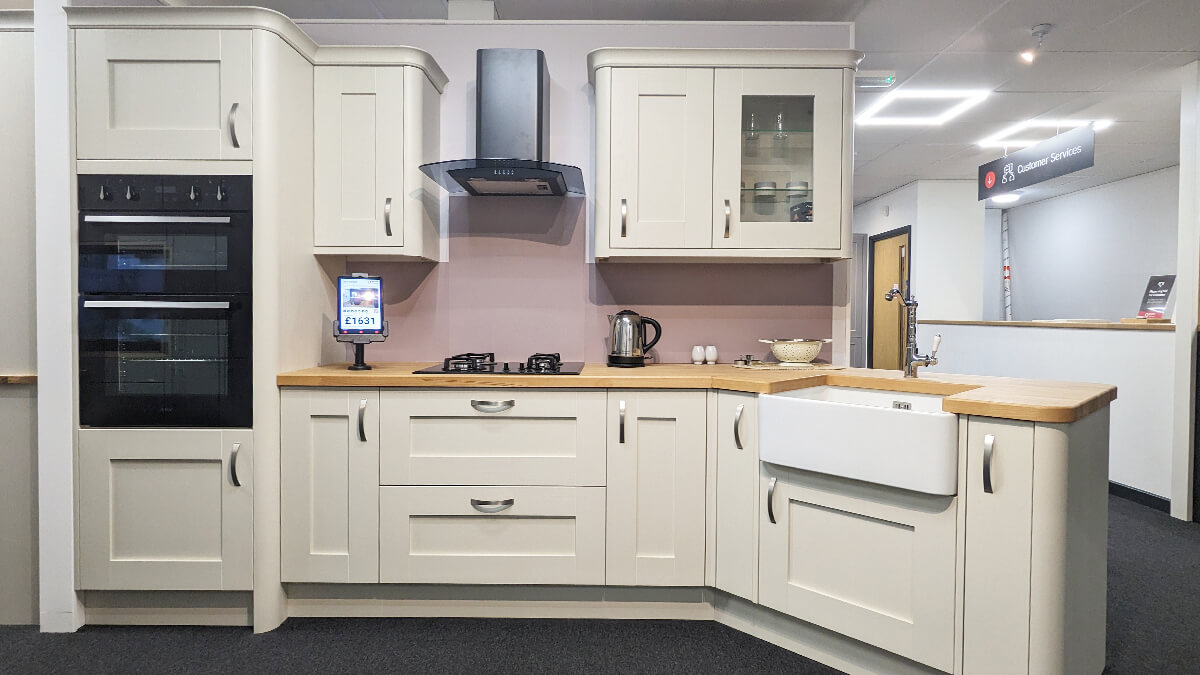 Lynton Ivory Shaker

Explore Our Diverse Range of Southwest Kitchens
Let your kitchen inspiration flow freely as you tour our 28 distinctive kitchen displays. Each setup sparkles with a cornucopia of exceptional ideas, distinctive unit arrangements, and dynamic layouts that are set to stir your imagination.

Visiting our showroom does not require a prior appointment, but if you'd like to discuss, plan, and order your new Somerset kitchen in one visit, we recommend scheduling an appointment. This ensures a member of our dedicated team is available to provide personalised assistance.

Can't Make It In-Person? No Worries!
If an in-person visit isn't convenient for you, we've got you covered! Experience our FREE kitchen door sample service, where you can examine all our kitchen door samples in the comfort of your home.
Ready to Start Your Kitchen Transformation?
Don't hesitate to reach out to us. Whether you need a price estimate, are ready to place an order but have lingering questions, or just need some friendly advice to kickstart your kitchen project, we are here for you.

Easy Access From Anywhere in the UK
Our kitchen showroom in Somerset is conveniently located and easily accessible from most parts of the UK. A mere 5-minute drive from Junction 21 on the M5 brings you to our doorstep.
Our operating hours are 9 am to 5 pm, Monday to Friday, and 10 am to 4 pm on Saturdays. Please note we are closed on Sundays and Bank Holidays.

Visit Us Today!
Better Kitchens Ltd
Unit 6-7, 12 Beaufighter Road
Weston-Super-Mare
North Somerset
BS24 8EE

Call: 01934 813201

An address must be specified for a map to be embedded
Book Your Appointment Today!
Phone us today to book your appointment. We look forward to helping you create the kitchen of your dreams in our Somerset kitchens showroom. Let your journey towards a dream kitchen begin at Better Kitchens Showroom, the finest kitchen showroom in the Southwest.
Call: 01934 813201
FAQs: Mastering Your Showroom Visit
Navigating through the journey of kitchen renovation or set-up can be overwhelming. However, Better Kitchens is committed to making your experience smooth and enjoyable. That's why we've curated a selection of frequently asked questions specifically about our kitchen showroom.
This comprehensive guide helps you understand the showroom experience, kitchen design principles, and more. Not only does it inform and support your decisions, but it also ensures you extract the maximum value from your visit to our showroom.
Read on to make your journey to your dream kitchen an informed and fulfilling one.

Embark on Your Kitchen Journey Now
Ready to transform your kitchen dreams into reality? Visit our Better Kitchens showroom today. Immerse yourself in a world of innovative design, top-notch quality, and exceptional value. Our dedicated team is on hand to guide you through every step, ensuring you get a kitchen that's tailored to your needs, preferences, and lifestyle.
Don't wait, your dream kitchen is just a visit away. Contact us now or book your showroom visit here. At Better Kitchens, we're passionate about making your dream kitchen a reality. Let's embark on this journey together!