When it comes to the heart of your home, quality matters. 
The kitchen is more than just a place to prepare meals; it's a space where memories are made, stories are shared, and life unfolds. Therefore, investing in a kitchen that is not only aesthetically pleasing but also built to last is crucial. But what makes a good quality kitchen unit? Let's delve into the unseen art of crafting superior kitchen units, using a certain top-tier kitchen manufacturer as our guide.

The Backbone of Quality: Material and Construction
The foundation of any good quality kitchen unit lies in its material and construction. Our guide in this journey, a leading kitchen manufacturer, prides itself on offering fully assembled kitchen cabinets designed for longevity. Crafted with sturdy 18mm sides and back panels, and complemented by 2mm ABS front-facing edges, their cabinets promise strength and resilience.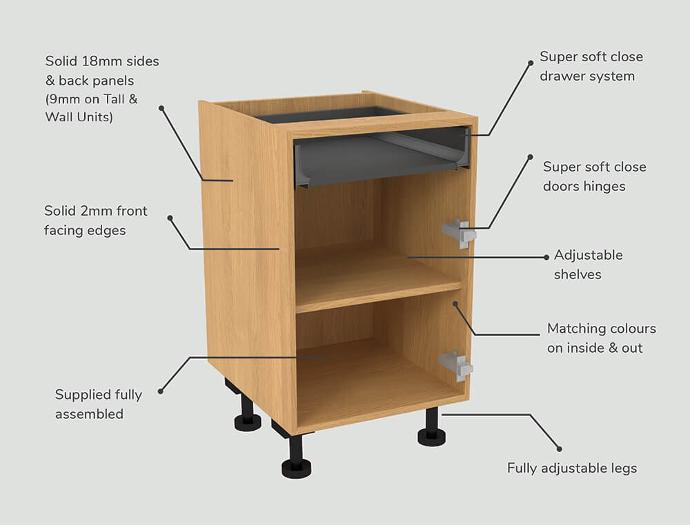 In contrast, some high-street kitchen brands, despite their lofty prices, may not offer the same level of durability. It's not uncommon to find thinner panels and less robust construction, which could affect the longevity of your kitchen.
Consistency is Key: Uniformity in Appearance
A quality kitchen unit should look as good on the inside as it does on the outside. Our guide manufacturer ensures this by offering cabinets in 8 uniform carcase colours, ensuring a consistent appearance inside and out. This level of attention to detail can sometimes be overlooked by other brands, resulting in a less harmonious aesthetic.

Craftsmanship: Made to Order
Nothing screams quality like bespoke craftsmanship. The kitchen units from our guide manufacturer are made to order in the UK, assuring top-quality craftsmanship.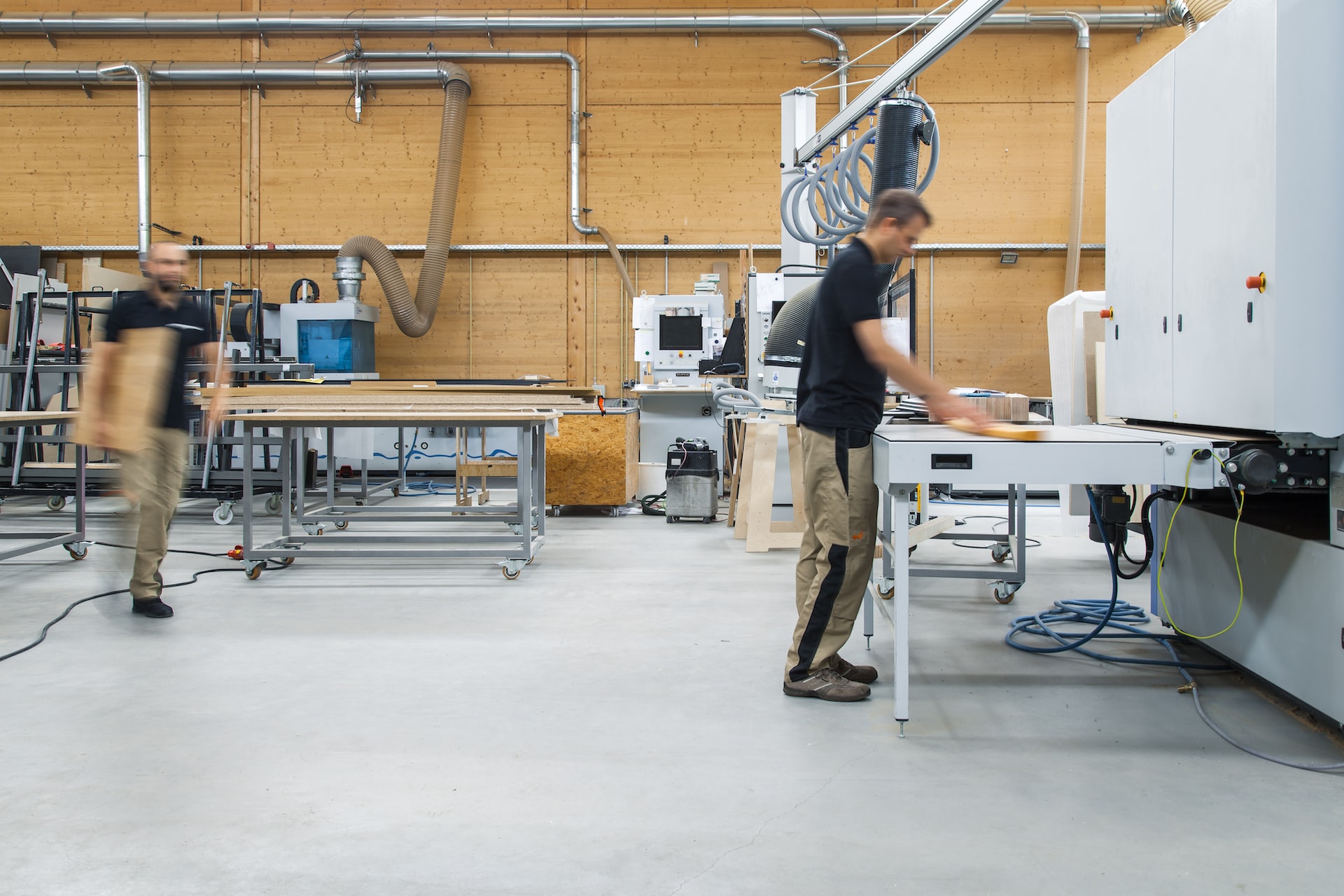 This contrasts with some other brands that mass-produce their units, potentially compromising on the individual care and attention that each unit deserves.
The Assurance of Quality: Lifetime Guarantee
A company's confidence in its products is often reflected in its guarantees. Our guide manufacturer provides a Lifetime Guarantee on their cabinets, underscoring their commitment to quality. This level of assurance can sometimes be lacking with other brands, leaving you questioning the longevity of your investment.
The Finer Details: Superior Fittings
The quality of a kitchen unit is also determined by its fittings. Our guide manufacturer goes the extra mile to provide superior fittings, supplying new graphite soft-close drawers and soft-close hinges as standard. This enhances the kitchen experience with smooth, quiet fittings, a feature that can sometimes come at an extra cost with other brands.

In conclusion, a good quality kitchen unit is a combination of robust materials, consistent appearance, bespoke craftsmanship, personalisation options, solid guarantees, and superior fittings. While some high-street brands may offer kitchens that look the part, it's essential to delve deeper and ensure that the quality is more than skin-deep. After all, a kitchen is a long-term investment, and quality should never be compromised.

Choose wisely, and remember that sometimes, the better kitchen may not always be the most expensive one on the high street. Look for the signs of quality, ask the right questions, and you'll find a kitchen that will not just meet, but exceed your expectations, today and for many years to come.

Unravelling the Kitchen Conundrum: Your Questions Answered
Navigating the world of kitchen units can be a daunting task, with a myriad of factors to consider. To help you make an informed decision, we've compiled a list of frequently asked questions based on our exploration of what makes a quality kitchen unit.

Wrapping Up: Your Kitchen, Your Choice
We hope these FAQs have shed some light on the intricate world of kitchen units and helped you understand what to look for when choosing your perfect kitchen. Remember, a quality kitchen unit is not just about the price tag, but about the craftsmanship, materials, and attention to detail that go into its creation. Choose wisely, and you'll have a kitchen that not only looks great but stands the test of time.