Creating an Overmantle or Chimney Breast Feature in Your Kitchen
In this guide, delve into the myriad of options available for designing an overmantle or chimney breast feature, turning a kitchen into a harmonious blend of functionality and aesthetic appeal.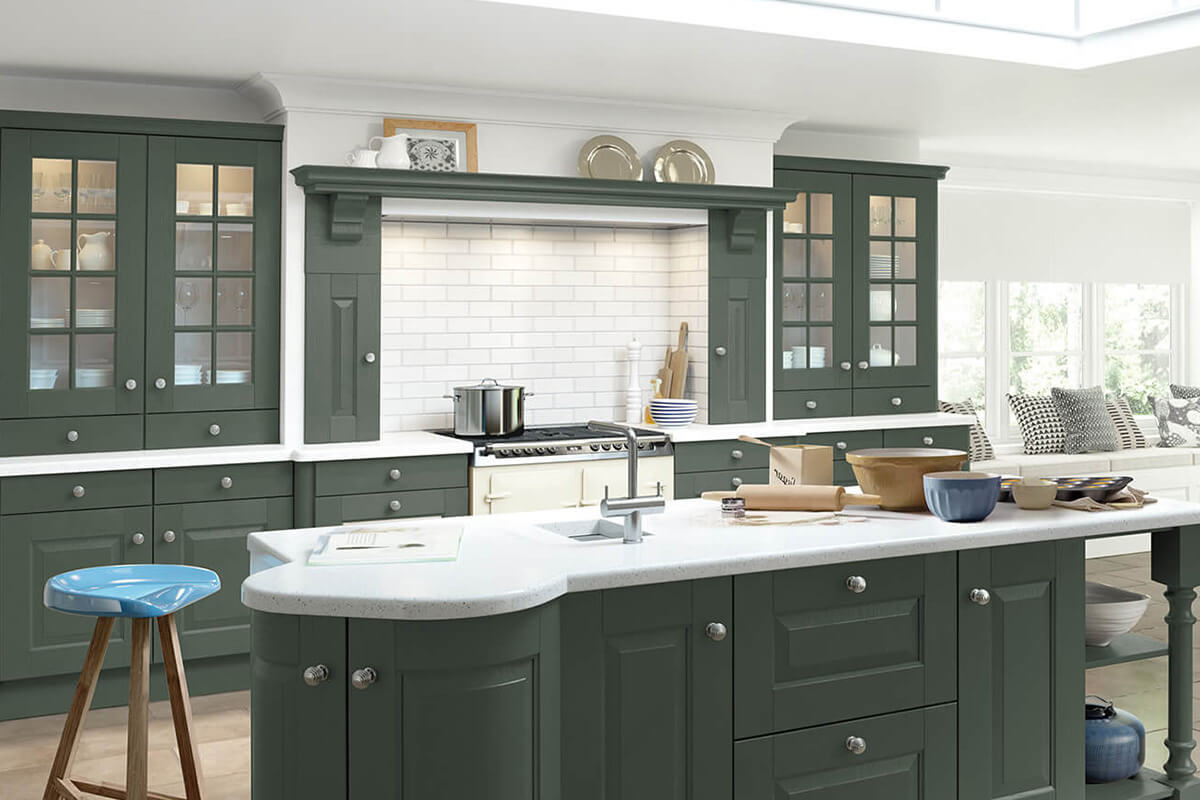 Whether aiming for a country kitchen design or a modern look, discover how an overmantle can be the key to unlocking your kitchen's potential.
In the realm of kitchen design, the integration of overmantles and chimney breast features stands as a testament to innovation and aesthetic appeal.
These features, once considered obstacles, have been transformed into centrepieces that seamlessly blend with various kitchen styles.
Top Tips:
Explore Options: Whether opting for a chimney extractor or a classic kitchen mantle, explore various designs to find the one that best complements your space.


Customisation is Key: Tailor the overmantle to match the aesthetic of your kitchen, considering the mouldings, cornices, and detailing.


Utilise Storage: Maximise the functionality of your overmantle by incorporating storage solutions such as slim cupboards or wine bottle holders.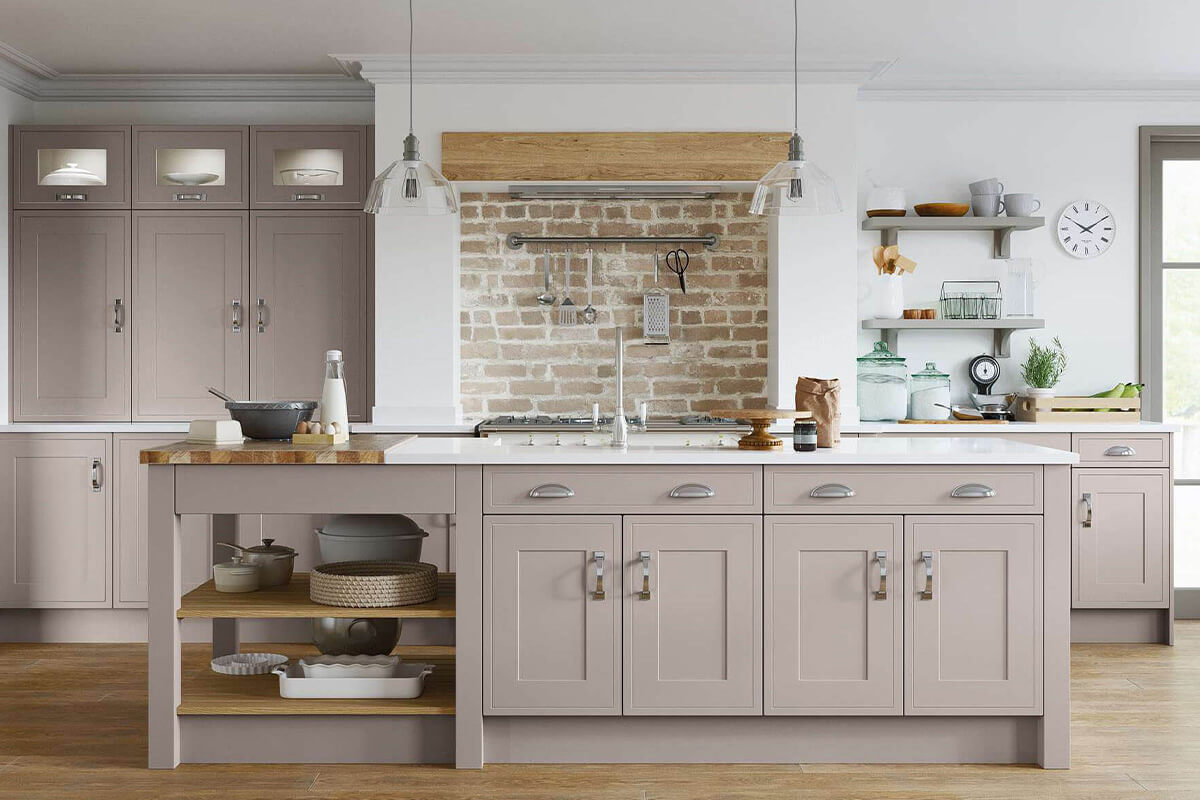 Existing chimney feature in kitchen
Integrating Existing Chimney Breasts
For kitchens built around existing chimney breasts, the goal is to incorporate these features, creating a look that harmonises with the entire kitchen.
The popularity of this style has surged, leading to the creation of artificial overmantels to simulate chimney breasts in properties lacking them.
Versatile Styles and Features
From traditional to modern, overmantles can be adapted to every kitchen style imaginable.
They offer not just a top edge, but also incorporate storage solutions on the sides, such as slim cupboards and wine bottle holders, presenting almost endless possibilities.
Three-Dimensional Design
Overmantles can be crafted as three-dimensional structures that sit over the hob, replicating the feel of a true chimney breast.
This versatility makes them a fitting addition to kitchens seeking a blend of modern and traditional elements.
Transforming kitchens with innovation and style, an overmantle or chimney breast feature blends functionality with aesthetic appeal, turning a simple space into a harmonious masterpiece. 

Installation and Customisation
Installation of overmantles is done after the base cabinets have been installed, and they can be fixed above them to suit both high and low ceilings.
Customisation allows homeowners to match the mouldings and cornices of their chosen kitchen design and opt for as much or as little intricate detailing as desired.
Transcending Design Limitations
No longer are kitchens governed by large chimney breasts.
The incorporation of a modern overmantle can transform an old-fashioned chimney breast into a contemporary masterpiece, aligning with the homeowner's design requirements.

Plant-on overmantle chimney feature with top shelf
Addressing Your Queries: Overmantle and Chimney Breast Feature FAQs
Get answers to common questions about designing and integrating an overmantle or chimney breast feature in your kitchen, helping you make informed decisions for your kitchen project.
Conclusion
Designing an overmantle or chimney breast feature is a creative endeavour that can truly elevate the aesthetics and functionality of your kitchen.
Whether you're blending old with new or crafting a unique focal point, a kitchen overmantle offers versatility and style.
Ready to transform your kitchen? Explore premium quality, affordable options with Better Kitchens. For more details, visit Better Kitchens.