Do I Need A Unit For a Built Under Double Oven?
If you're contemplating adding a built under double oven to your kitchen, one key question you might have is about the necessity of a housing unit.
This guide provides an in-depth look into the specific installation requirements of this appliance.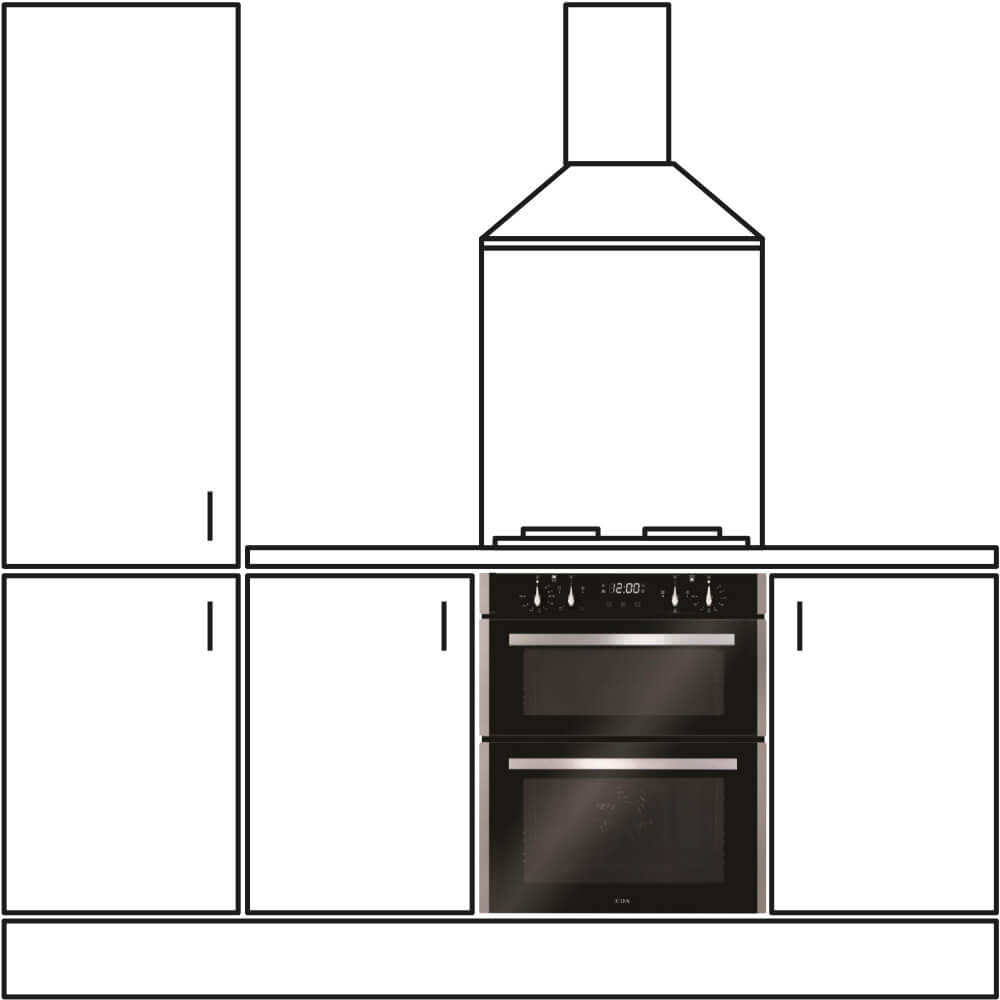 Characteristics of Built Under Double Ovens
Installing a built under double oven comes with its unique set of questions, such as the need for a dedicated housing unit. Let's delve into the details to bring clarity to this issue.
Revised Common Misconception
A common assumption is that built under double ovens, much like other integrated appliances, require a specific housing unit. This isn't the case for two main reasons:


Heat Management: The oven emits high levels of heat, requiring specific installation methods.


Space Utilisation: These ovens are designed to maximise all available space, leaving no room for a conventional cabinet.

A Different Approach to Installation
Unlike many kitchen appliances that fit into a housing unit, built-under double ovens are unique.
Depending on the supplier, the oven may come with a pair of horizontal rails that attach to either side at the bottom of the designated space.
Some installers use additional vertical pieces of carcase material that are around 100mm deep or End Support Panels. The horizontal rails bear the weight of the oven, while the vertical pieces allow the front fixing screws to secure the oven into position.
This arrangement provides stability and the necessary space for heat management and air circulation.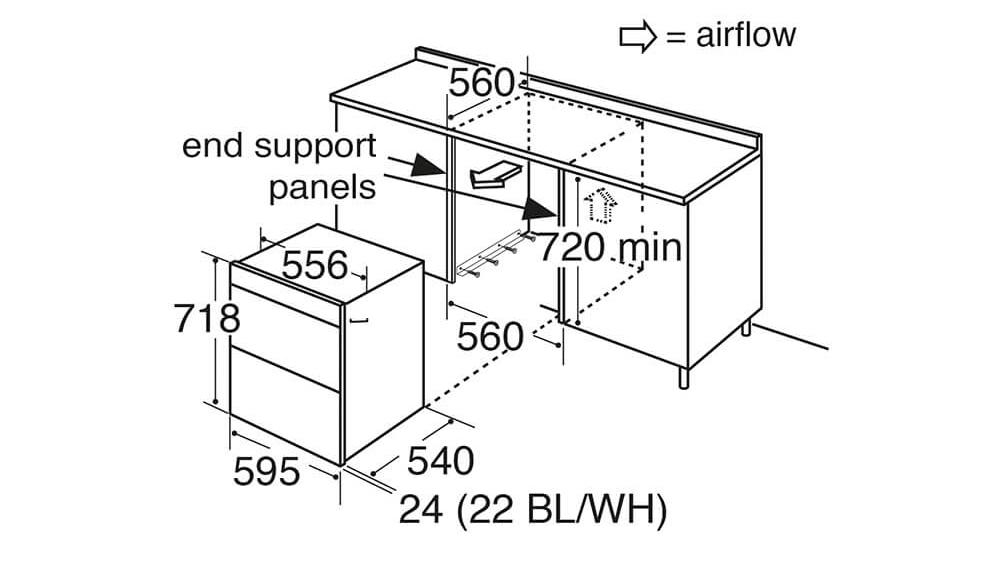 Image showing support rails with fixings into the sides of the cabinets and end support panels on either side.
Why No Housing Unit is Required
The lack of a housing unit is a deliberate choice due to the full space utilisation and particular heat management needs of built under double ovens.
Safety Considerations
When it comes to kitchen appliance installations, safety is non-negotiable. Following the manufacturer's installation guidelines is essential, especially for specialised appliances like under counter double ovens.

Top Tips for Installing a Built Under Double Oven
Consult the Manual: Always check the manufacturer's installation guide.


Seek Professional Assistance: Installing an under-counter double oven is achievable for the keen DIYer, but the electrical work should always be done by a registered professional.



Heat Management: Ensure adequate space is left for air circulation under the plinth line.



Conclusion
Understanding that a built under double oven doesn't require a dedicated housing unit should alleviate any concerns you may have.
These appliances have their own installation guidelines, designed to provide stability and manage heat efficiently.
For further details on quality and budget-friendly built under double ovens, make sure to visit Better Kitchens.