Corner units can be Left or Right handed, this is determined by side of the unit that has the opening door. The opposite side will have a Blanking Panel made from carcase material.
Our corner units come with either an adjustable or a fixed size corner post. This allows for more control over the final positioning of your units.
We have set the default for corner post to 40mm to allow for a normal handle clearance. You can of course adjust this to suit your own if you feel that you need a different size. 
See the instructions below for adding corner units to you plan.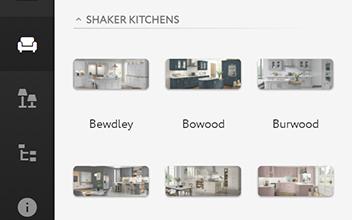 Step 1
Click on the 'Furniture Products' icon to display the kitchen range groups. Choose your desired kitchen style from any of the groups.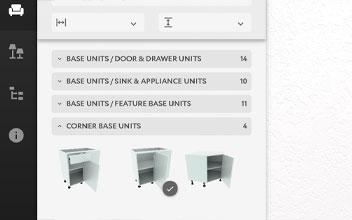 Step 2
A list of available kitchen units is now displayed in unit groups. Click on Corner Base Units or Corner Wall Units group to expand the display and a list of available units will appear.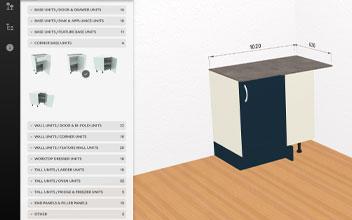 Step 3
Select your unit and drag it on to the plan in the required location. It will snap to the corner of the 2 walls and will change from Left to Right hand depending on the wall that is placed against.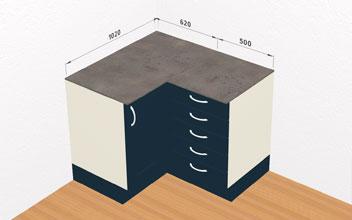 Step 4
Another unit can be placed against the corner unit and should snap into position. We recommend that you check the dimensions provided in your plan.