Love Your Home & Garden

with Alan Titchmarsh and Better Kitchens
Alan Titchmarsh recruits a top interior design and build team for a momentous Home and Garden transformation.

The Concept
Perfectly fusing the kitchen with the garden for family gatherings and dinner parties.
The central island table connects and extends through to the garden, tickling your perception as you ponder if it is a reflection or an illusion.
As you can see from the initial drawings, the kitchen features quintessentially British touches such as the geometric Harley Street tile flooring which also blends into the units, again creating a sense of illusion as your eyes try to distinguish where the floor ends and the cabinets begin.
Intelligence and elegance woven into the design.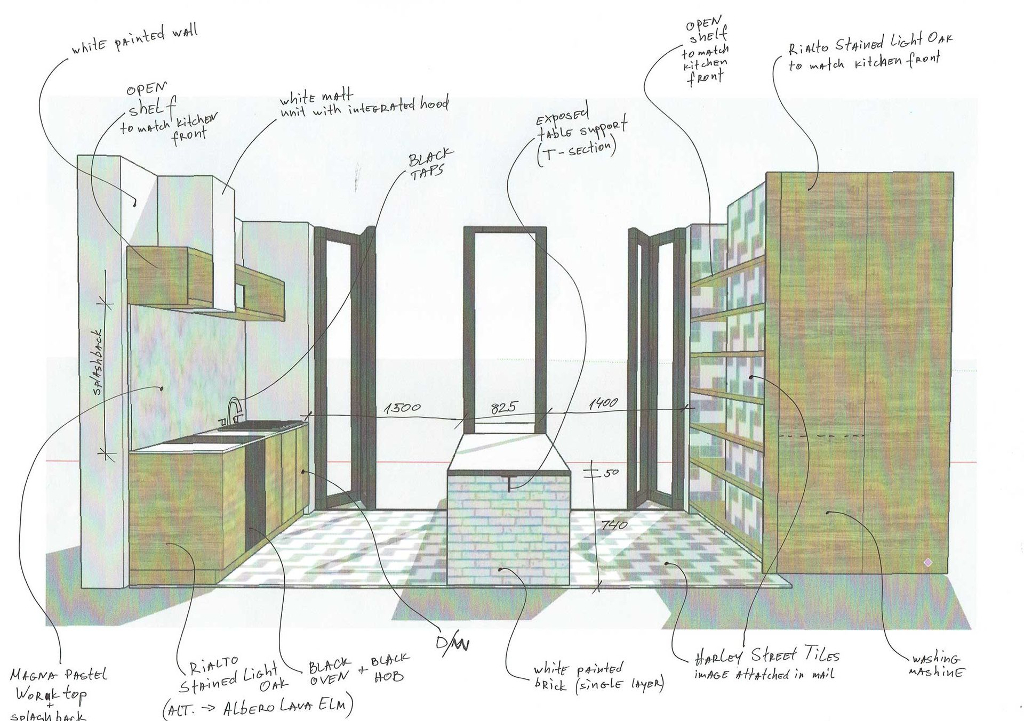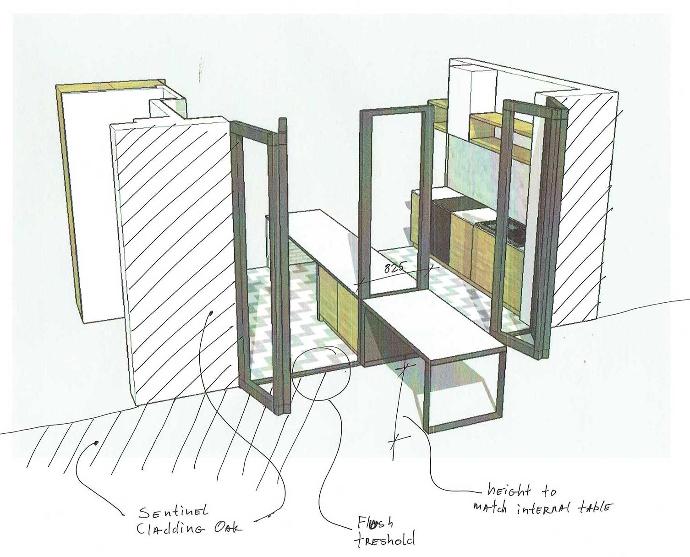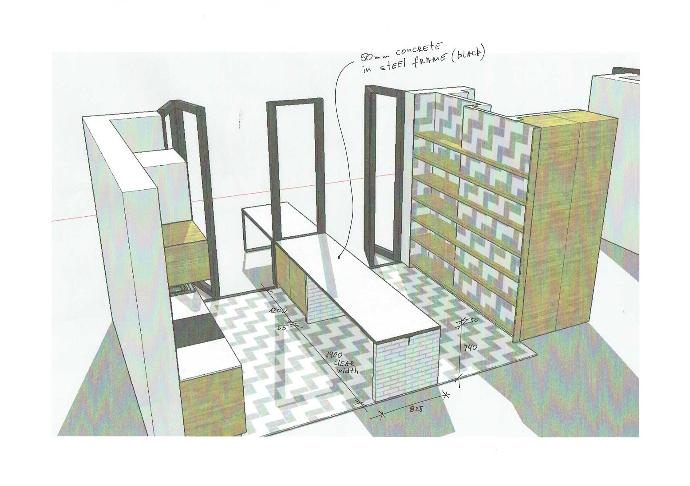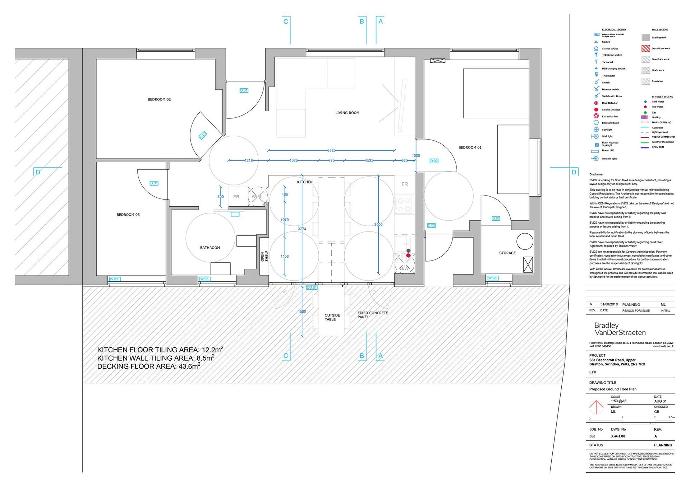 Better Kitchens CAD drawing
3D Visualisation
Visualisation is a key part of our production process, so providing a clear vision of what we intend to create is essential.
In the examples here, you can see we incorporate every aspect of the design, from the angle of sunlight and areas of illumination to the depths of cupboard space.
These tiny details ensure we maximise the potential of each space we are given, and ensures the client has no unpleasant surprises upon completion.
We pride ourselves on unrivalled design expertise, and we hope you can see that in our CAD drawings!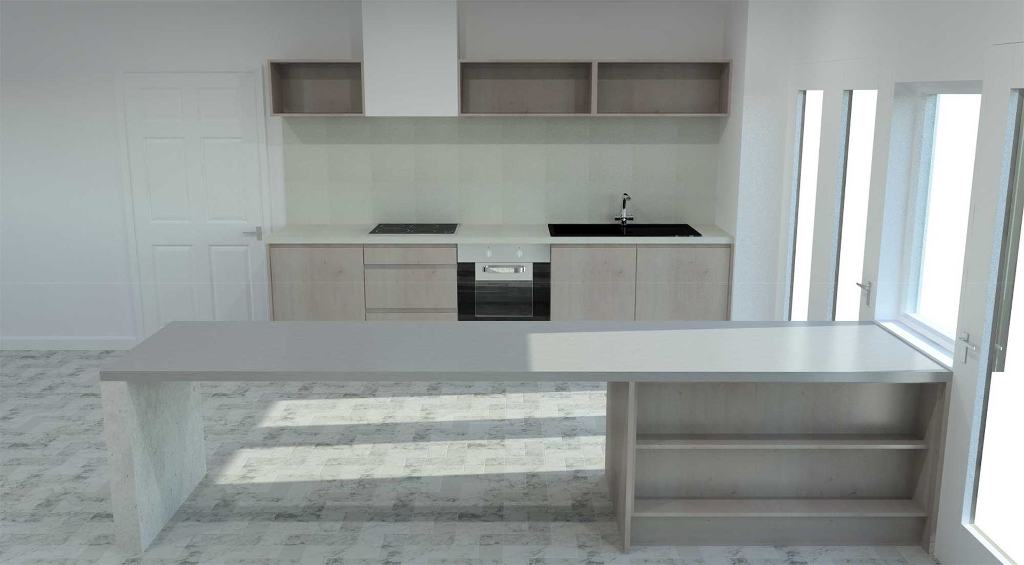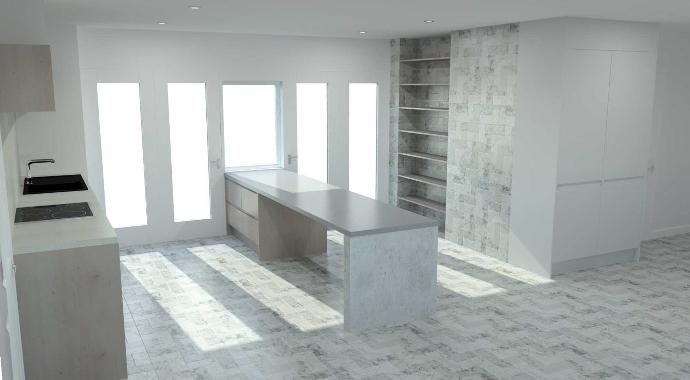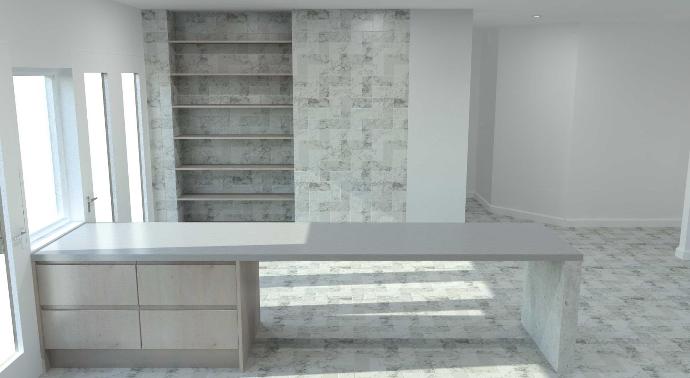 Screenshots of ITV's Love Your Home & Garden

"The proof is in the pudding" as they say, and the results are evident. Better Kitchens' designs come to life in the installation phase. Expert installers work away like chefs in a kitchen, connecting the dots that our expert designers have ever so carefully laid for them. Piece by piece the kitchen comes to life and shows its true beauty.
One thing is for sure; This project was a complete success and judging by the looks on the owners faces, they will certainly be proud to show off their beautifully unique kitchen whenever they have guests.