Easy Ordering with AI Smart Features

Get FREE spares and extras with unique Smart Checklist

Smart Checklist

Once you've chosen your kitchen and added units to the basket, our Smart Checklist works out the quantities of the Worktops, Handles, Trims, etc for you.
You'll still need to choose the style, size or colour of any products that Smart recommends, as this is personal to you, but if the amounts Smart recommends are incorrect and you need more items, any extras are on us, FREE OF CHARGE!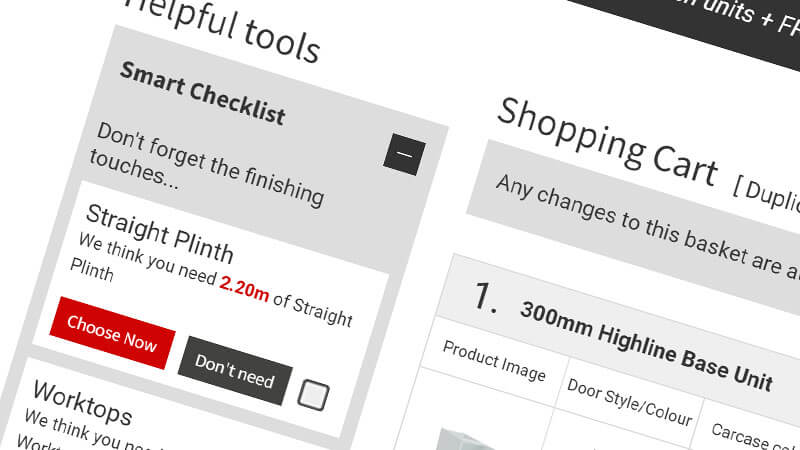 Smart Configure

With over 2,000,000 unit configurations, our Smart Technology configures your chosen kitchen and only displays the kitchen units and accessories that are relevant to your selection.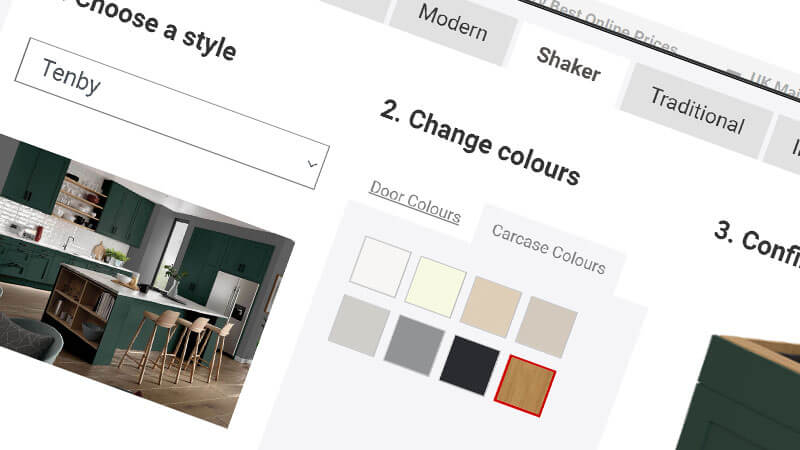 Smart Progress

No more waiting in the dark for updates. Our unique Smart Technology shows you the live progress of your "made to order" kitchen. You can even see who is currently managing your order.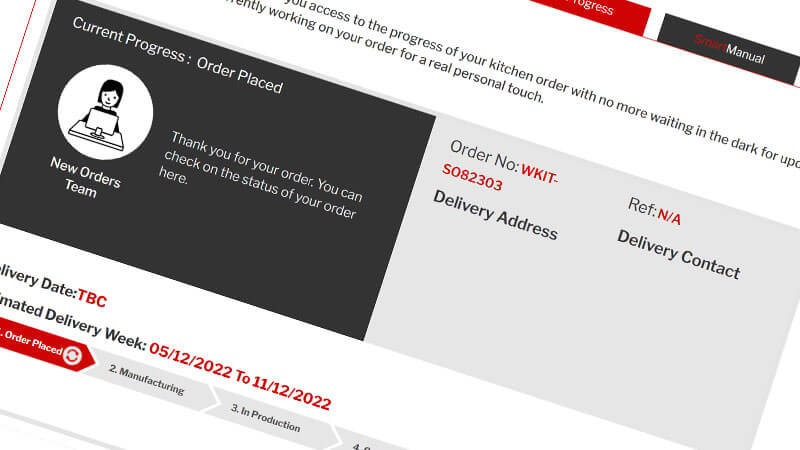 Smart Manual

Smart even generates your personal "My Kitchen Manual".
Your manual will include your final kitchen plans, kitchen unit instructions, appliance instructions and much more.