Quality Kitchens
"The carpenter who has fitted our kitchen says it is the best quality kitchen units he has fitted..."
Elaina (Trustpilot review)
Fully Assembled Kitchen Cabinets
At Better Kitchens, we pride ourselves on offering fully assembled quality kitchen cabinets designed for longevity. Our confidence in the durability of our cabinets is such that we provide a guarantee for as long as you own them*.
Crafted with sturdy 18mm sides and back panels (9mm in tall and wall units), and complemented by 2mm ABS front facing edges, our cabinets promise strength and resilience.

Choose from our fully assembled or flatpack options, both featuring soft-close doors and drawers for a seamless, quiet operation. Our cabinets come in 8 uniform carcase colours, ensuring a consistent appearance inside and out.
Moreover, each of our cabinets includes adjustable wall hanging brackets and legs, simplifying the installation process. Every piece is made to order in the UK, assuring top-quality craftsmanship.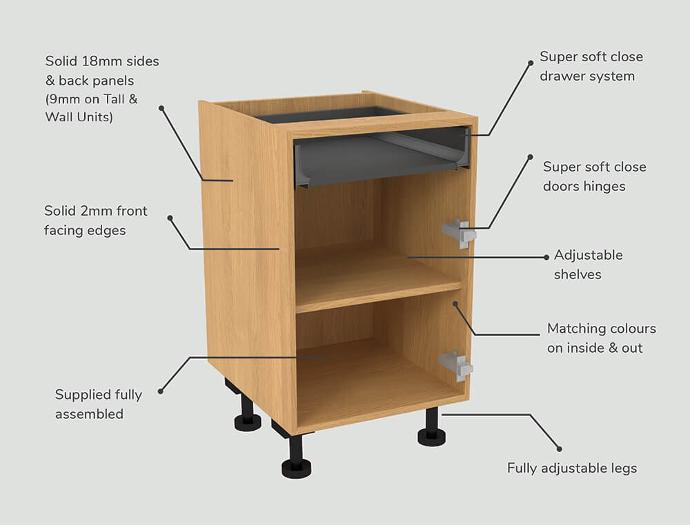 Unit Specification
18mm sides & back panels
(9mm backs in tall & wall units)


2mm ABS front facing edges


8 carcase colours and the Same colour
inside and out


Supplied Fully assembled or Flatpack


Soft Close doors and drawers


Adjustable wall hanging brackets and Legs



Made to order in the UK
A Palette of 8 Cabinet Colours
We believe that a great kitchen should be as unique as you are. To facilitate this, we offer a choice of eight cabinet colours at a single price - no additional charges for colour upgrades!
This flexibility allows you to mix and match, creating a kitchen that truly reflects your personal style. Our durable finish ensures that your kitchen will maintain its aesthetic appeal for years to come.
Whether you're partial to traditional or modern hues, our range of Egger cabinet colours is sure to meet your preferences. Start exploring your options today and take the first step towards your dream kitchen!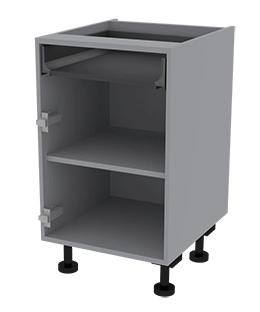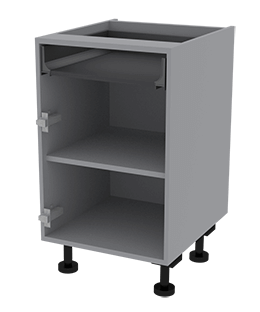 Dust Grey (U732-CC)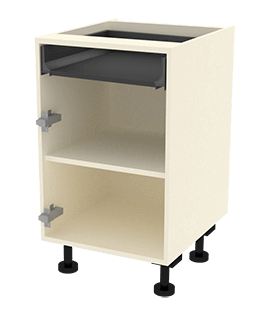 Alabaster (U104-CC)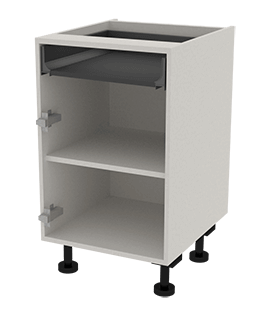 Light Grey (U708-CC)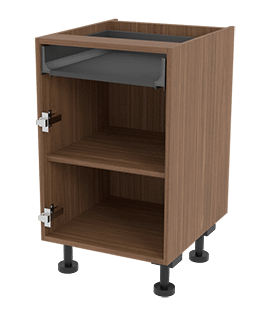 Lincoln Walnut (H1714-CC)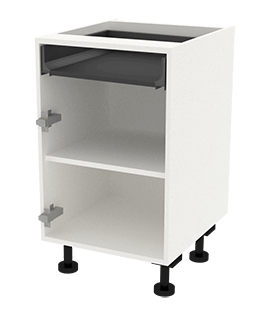 White (W980-CC)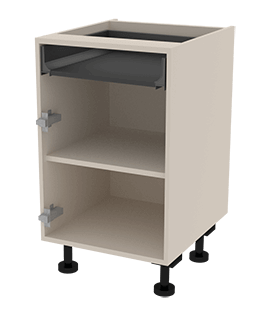 Cashmere (U702-CC)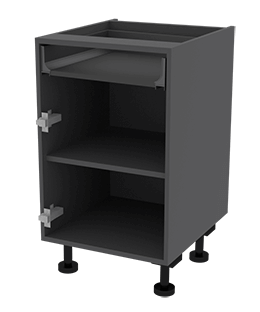 Graphite (U961-CC)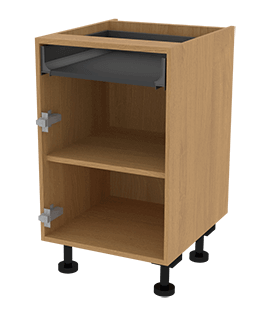 Davenport Oak (H3368-CC)
A Glimpse Behind the Scenes

Have you ever wondered about the processes that go into creating our premium kitchen units? Our exclusive video offers a glimpse from the showroom to the production line, and ultimately to delivery.
The pride we take in our meticulous attention to detail and exceptional craftsmanship is evident throughout.

Our video reveals the level of care and precision that goes into every unit we manufacture. Discover for yourself why we're a trusted online option for supply-only kitchens in the UK.​

Unmatched Quality and Craftsmanship
Relish the assurance of our Lifetime Guarantee and the expert skills of UK craftsmanship, complemented by our superior fittings for an elevated kitchen experience.

Hand Built in the UK
Our kitchen carcasses and many of our kitchen doors are hand-built to order by our dedicated team and by our selected trade partners right here in the UK before being delivered directly to your door.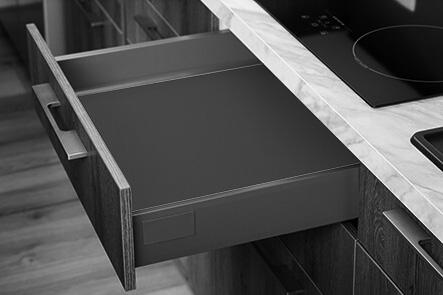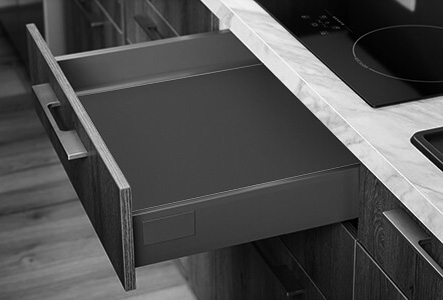 Soft Close Fittings
We go the extra mile to provide superior fittings. We supply NEW GRAPHITE soft-close drawers and soft-close hinges where applicable as standard, and we don't charge you extra to upgrade.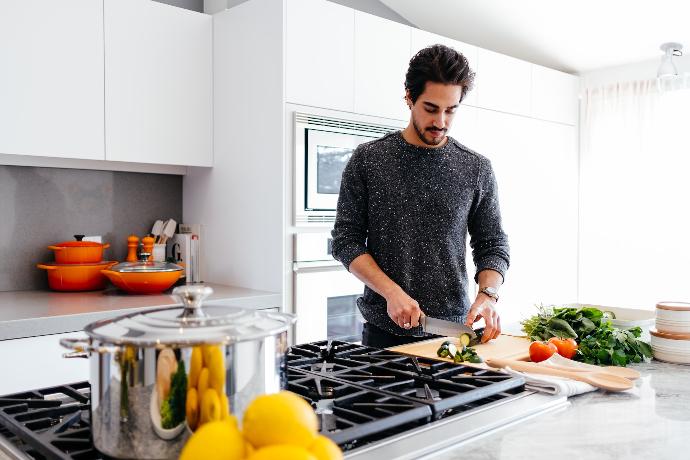 Lifetime Guarantee
Our commitment to quality is underscored by our Lifetime Cabinet Guarantee*. We are so proud of the quality of a Better Kitchen unit that we offer this assurance for a lifetime.

How to Choose Your Ideal Kitchen: Frequently Asked Question's
At Better Kitchens, we understand how overwhelming it can be to create your perfect kitchen. We are here to help you navigate this journey, guiding you through each step with quality, value, and your needs in mind.

Discover Your Better Kitchen Today
With Better Kitchens Ltd, you are not just investing in a kitchen, but a lasting experience that combines style, quality, and unparalleled service.
As we craft each piece with precision, we stay true to our mission of providing customer-centric, quality-oriented, and value-driven products.
Hand-built in the UK and backed by our Lifetime Guarantee, we aim to make your dream kitchen a reality.
Choose Better Kitchens today for a kitchen that will not just meet, but exceed your expectations, today and for many years to come. Let's start this exciting journey together.