How to order a new kitchen Online

We supply quality kitchens direct to your door at the best online prices.
Order online today or call us today on 01934 813201 to discuss your project - our team are waiting to help.

If you're wondering How to Order a Kitchen Online, you've come to the right place.
With Better Kitchens, ordering a quality kitchen direct to your door has never been more straightforward. This advice page outlines the essential steps, from selecting your kitchen style to choosing your delivery date.
Our team of experts and AI tools are here to assist you every step of the way, ensuring you receive top-notch service at the best online prices. Let's get started on bringing your dream kitchen to life.
Step 1 Choose your kitchen
Choose from over 30 high quality kitchen styles with many colour options and surface finishes.
We have a full sample service available so you can see the quality and finish in your own home.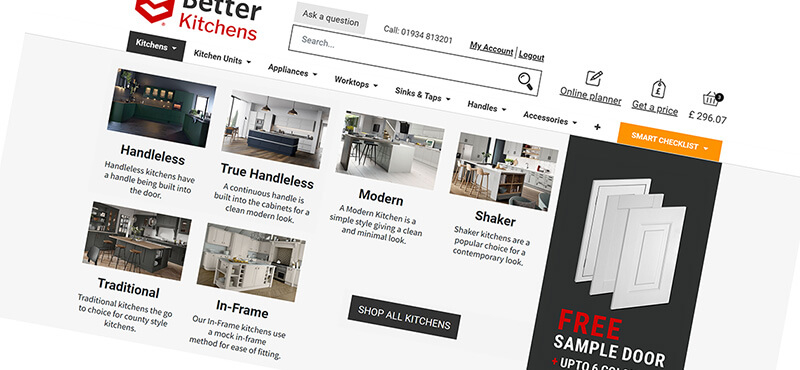 Step 2 Plan your kitchen units
Use our Online 3D Kitchen Planner to create your list of kitchen units or use your existing list or even a competitors item list.
Start by adding kitchen units and end panels to your order.
You don't have to worry about working out the quantities of accessory items like cornice, pelmet, plinths and handles, as our Smart Checklist function does this for you.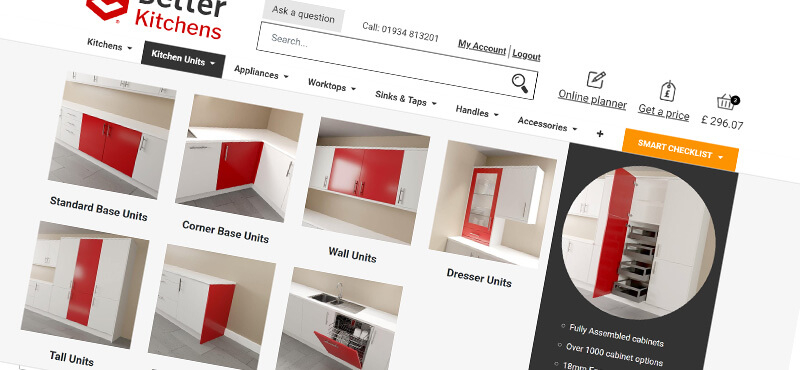 Step 3 Our AI tools get to work
Once you've chosen your kitchen and added units to the cart, our AI Smart Checklist works out the quantities of accessories for you.
If the amounts are incorrect and you end up needing more, any extras are on us!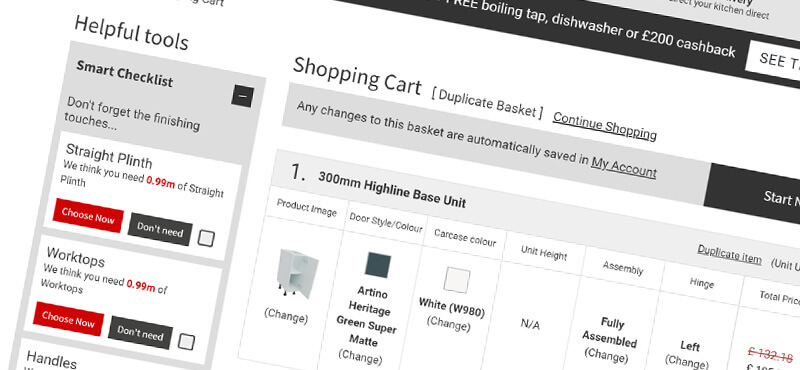 Step 4 Finalise your order
When you've completed the Smart Checklist and added all of the extra items you may need, you can finalise your order.
We'll ask for your contact details, delivery address details, etc.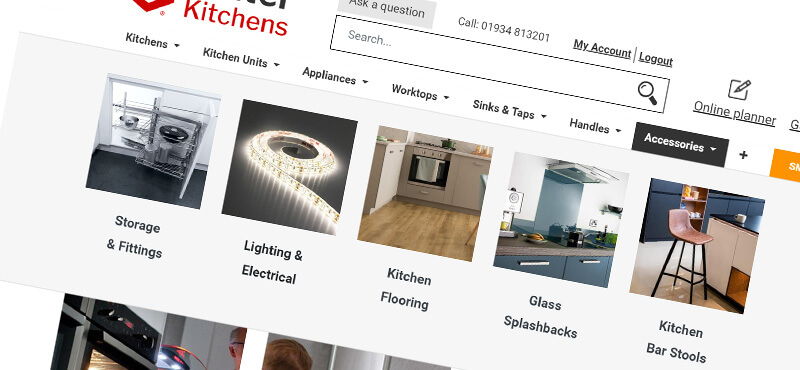 Step 5 Choose your delivery date
All Better Kitchens are 'made to order', and the manufacturing times can vary.
However, our system will work out any available delivery dates for you based on the items on your order and your delivery postcode.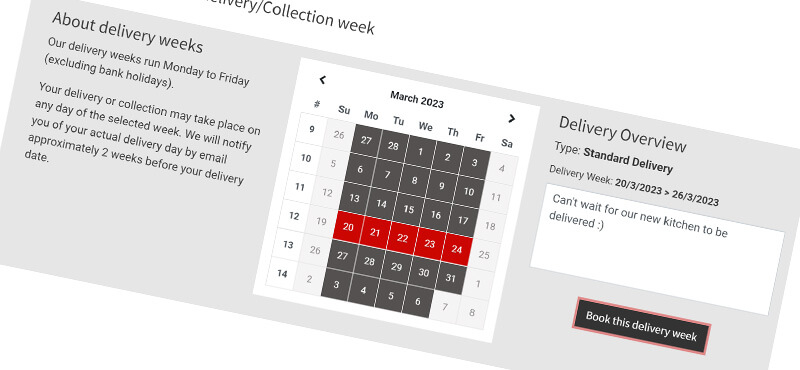 Step 6 Place your order
When you're happy with your order and you've selected your delivery date, accept the terms and conditions and choose a payment method.
We take all major cards, bank transfers or cheque payments. All online payments are secure.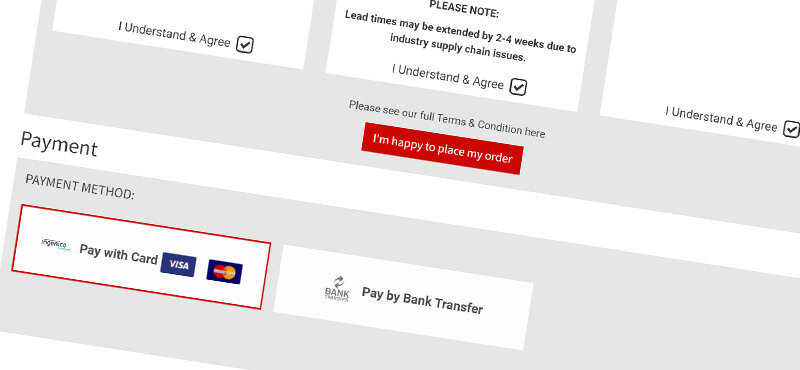 Step 7 Keep up to date
No more waiting in the dark for updates.
Our unique Smart Technology lets you log in to your account and shows you the live progress of your 'made to order' kitchen.
You can even see who is currently managing your order.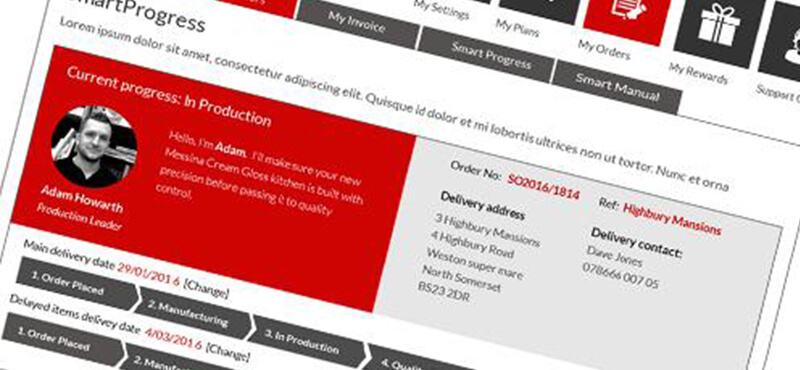 Frequently Asked Questions (FAQs) on How to Order a Kitchen Online
Navigating the process of ordering a kitchen online can raise several questions. To make your experience as smooth as possible, we've compiled a list of frequently asked questions along with their answers. From choosing your kitchen style to payment options, we've got you covered.
Thank you for taking the time to read through our FAQs. We hope this information has clarified the process of How to Order a Kitchen Online with Better Kitchens. If you have any more questions or need further assistance, don't hesitate to reach out to our team of experts.
We're here to help you every step of the way in creating your dream kitchen.

Need further assistance?
Our team of kitchen experts are here to help

Live Chat
We're here from 9-5pm