DIY Kitchens, Kitchen Units
& DIY Cabinets

Own your project with a high quality Self Install Kitchen.
Discover premium quality kitchen styles, expert advice, and innovative designs tailored for the DIY enthusiast.

Finally, Quality DIY Kitchens at Affordable Prices!
By eliminating the middleman, we maintain high quality while keeping prices low.

With prices up to 50% lower than those on the High Street or in the trade sector, our DIY Kitchen Units range offers a blend of style, functionality, and personalisation - ensuring a stunning result without making a dent in your pocket.
From design to delivery, Better Kitchens is here to assist you every step of the way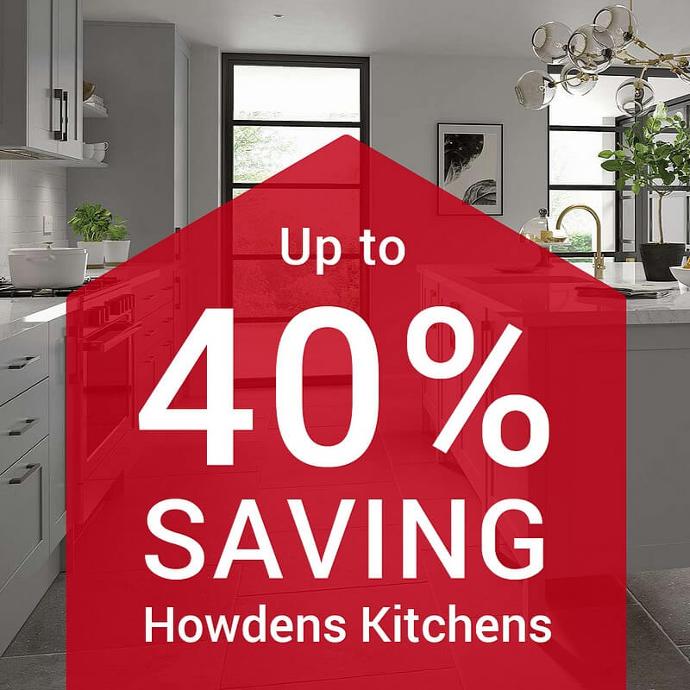 Howdens Kitchen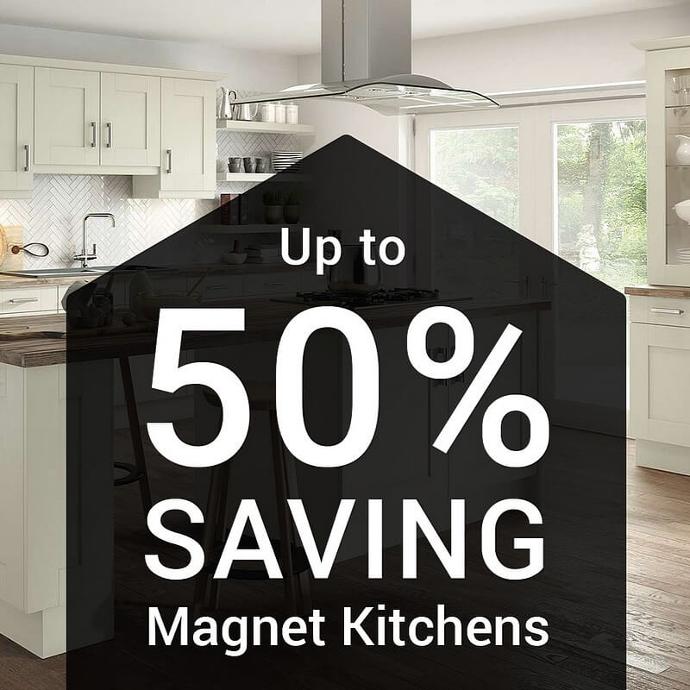 Magnet Kitchen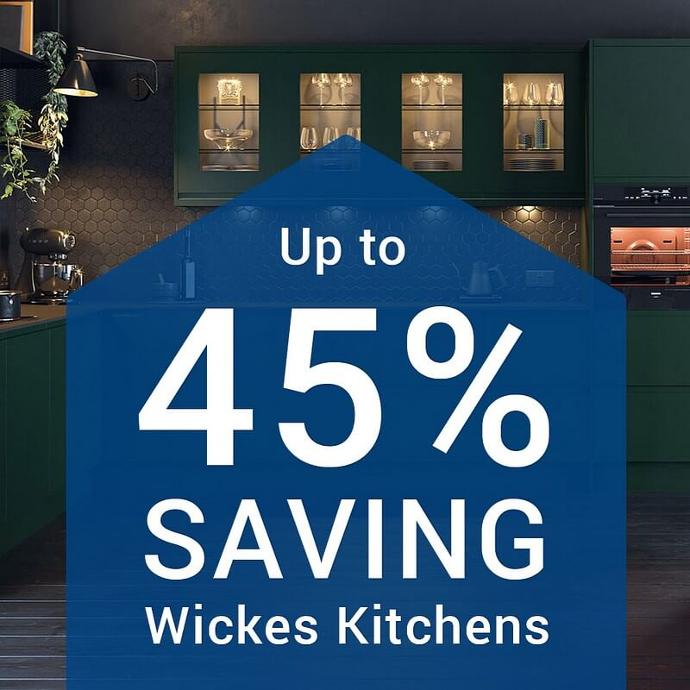 Kitchens Wickes Kitchen

Send us your competitor kitchen quotation and see how much you could save!
Upload Quotation
Find your perfect Range, Style and Colours.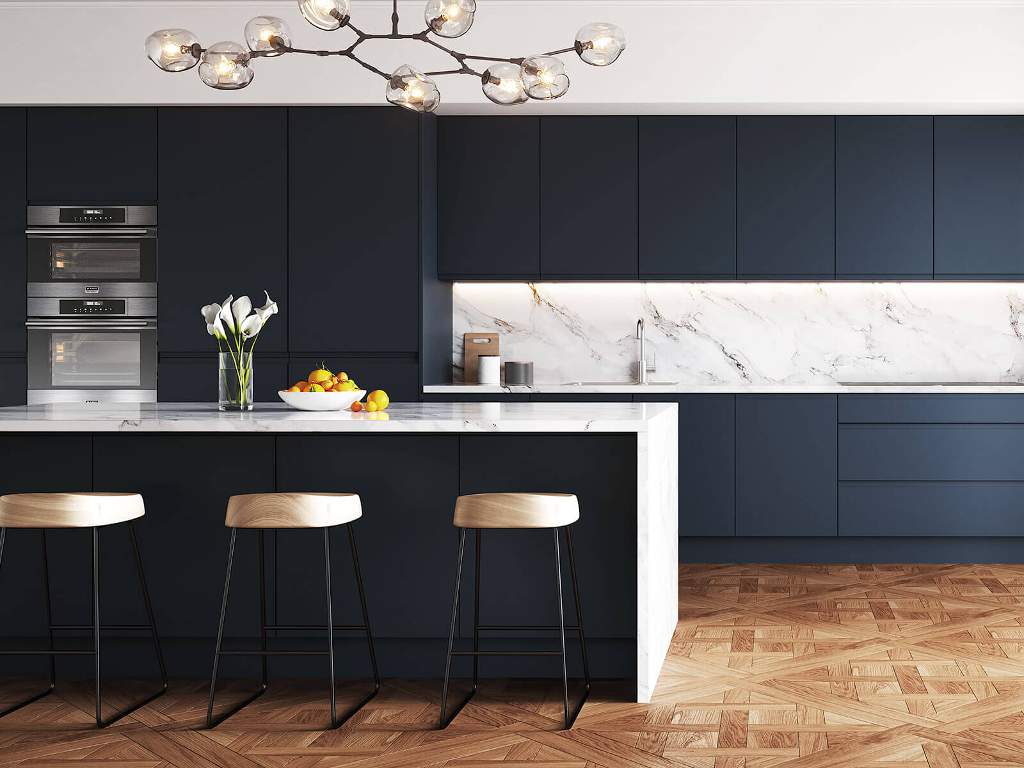 Handleless
Elegance meets functionality in the world of Handleless Kitchens. Characterised by their sleek and uninterrupted lines, these kitchens offer a minimalist aesthetic that's perfect for the modern homeowner.
With no protruding handles, the kitchen design promotes a seamless flow, making it a favourite for those who appreciate understated sophistication.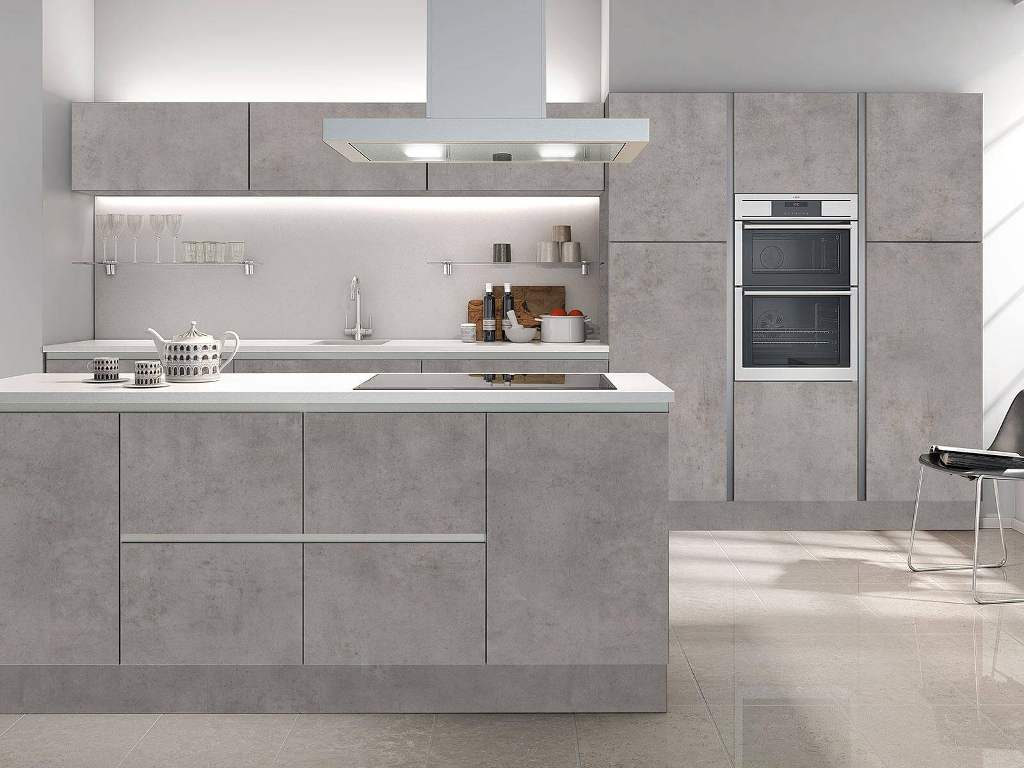 True Handleless
True Handleless Kitchens take the concept of the Handleless design a step further. Often referred to as 'Gola Rail Kitchens', they feature a continuous handle groove built directly into the cabinet, offering an even sleeker look.
It's a design choice that champions a modern kitchen, a clean aesthetic, making any kitchen space feel more expansive and luxurious.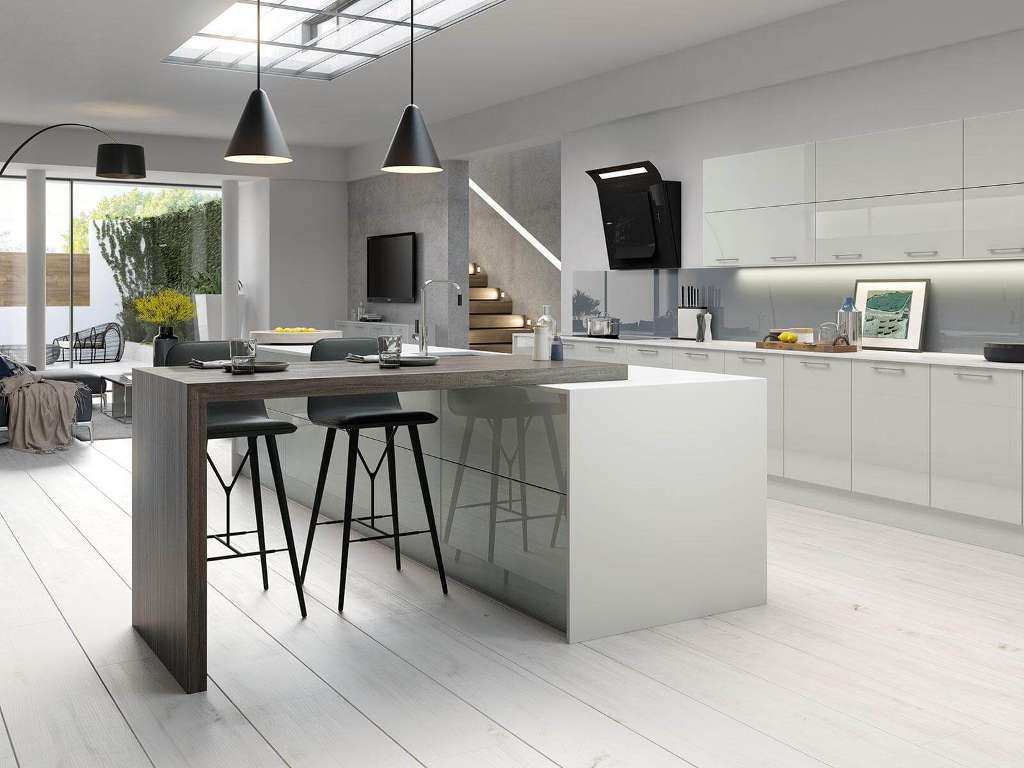 Modern
Modern Kitchens are the epitome of cutting-edge design and innovation. Marrying contemporary aesthetics with the latest in kitchen technology, these spaces are both stylish and highly functional.
With clean lines, bold colours, and a penchant for open layouts, modern kitchens are designed for those who live in the now.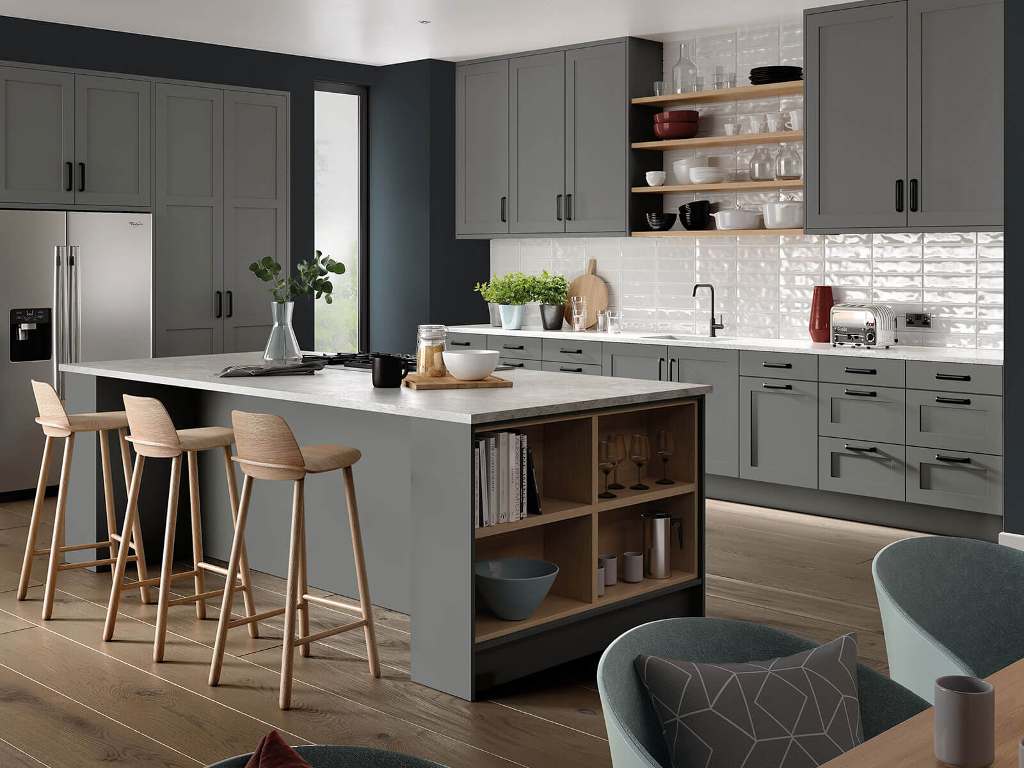 Shaker
Drawing inspiration from the Shaker movement, the shaker Kitchen blends form and function in the most harmonious way. Known for their distinctive panelled doors and timeless appeal, these shaker kitchens are a nod to tradition while still offering all the conveniences of a modern design range.
It's a style that celebrates simplicity and craftsmanship.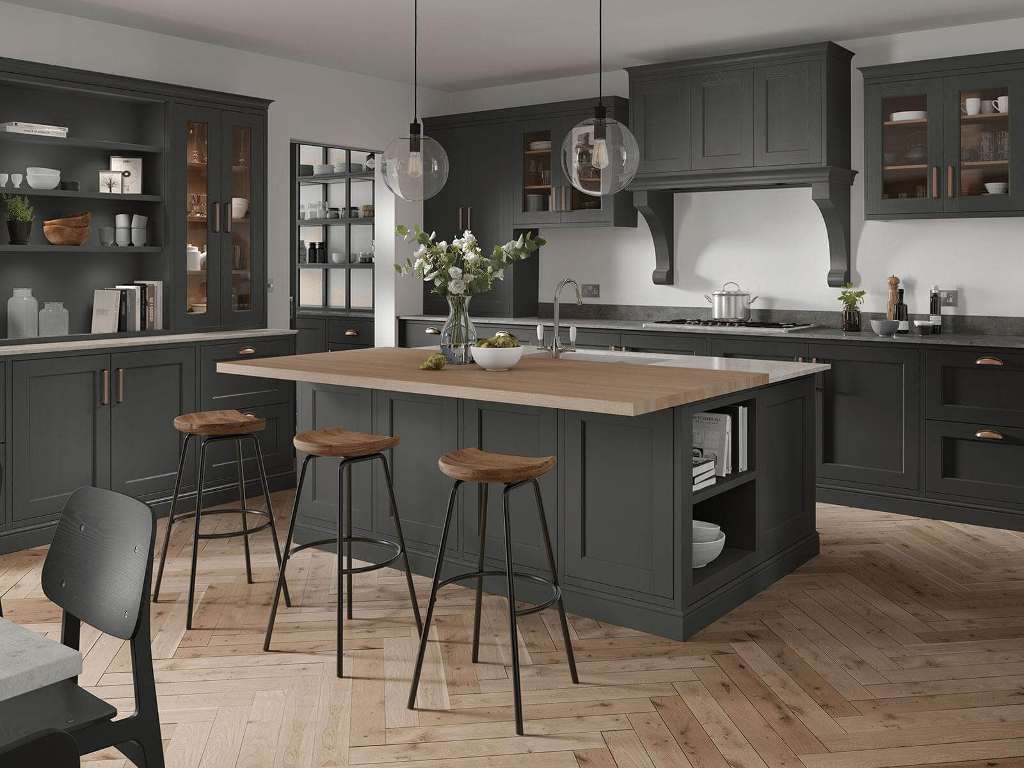 Traditional
Steeped in history and charm, Traditional Kitchens are a homage to the designs of yesteryears. With intricate detailing, classic colour palettes, and ornate features, a kitchen that transport you to a bygone era.
They're perfect for those who appreciate the warmth and character of a classic kitchen design and kitchen paint ideas, ensuring the kitchen remains the heart of the home.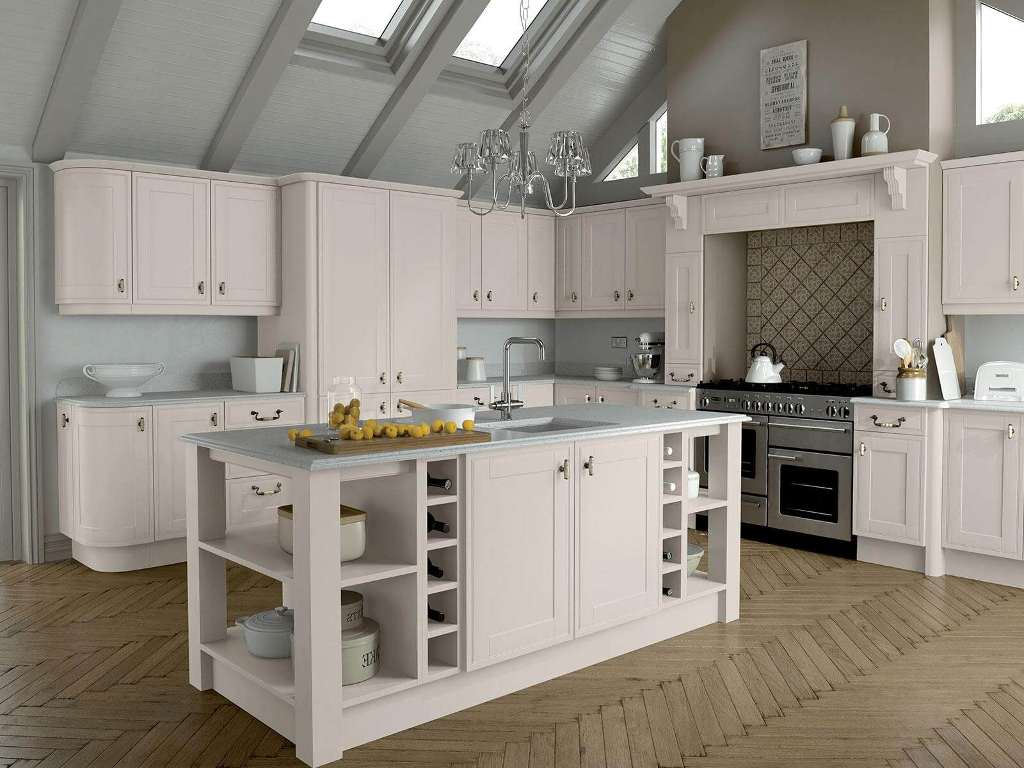 In-Frame Effect
In-Frame Effect Kitchens artfully combine the look of traditional in-frame designs with modern kitchen construction techniques.
Mimicking the appearance of doors set within a wooden frame, this offers the visual appeal of classic in-frame kitchens but with the benefits of contemporary craftsmanship. It's a blend that offers the best of both worlds.
Crafting the Heart of Your Home: The Rise of Self Install Kitchens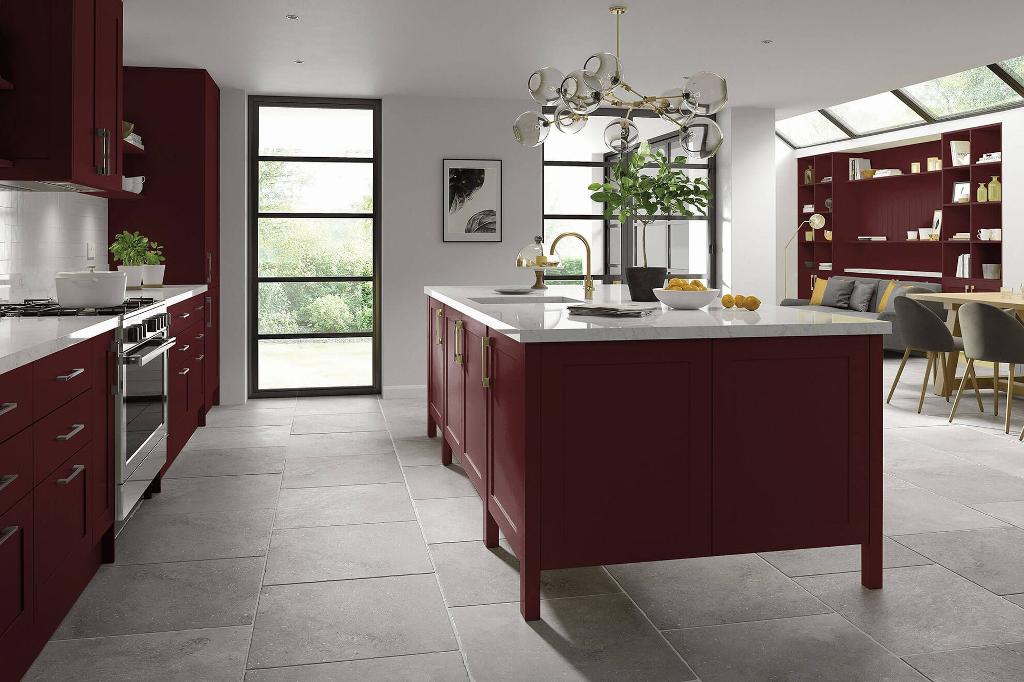 DIY has taken the world by storm, and the kitchen is no exception. From standard designs to custom self-install Kitchen designs, homeowners are rolling up their sleeves and crafting spaces that truly reflect their personalities.
Let's dive into the world of DIY Kitchens and discover how you can transform the heart of your home.
What are DIY Kitchen Units?
A DIY Kitchen refers to a "Do-It-Yourself" kitchen set-up, where the customer personally assembles and installs the kitchen units, worktops, and sometimes install the kitchen appliances. These units can be supplied in either flat-packed or ready-assembled formats.
Rather than employing professionals for installation, the customer orders these components from a supplier and follows the accompanying instructions to put the kitchen together themselves.
This approach is often more cost-effective and offers greater customisation, but does necessitate a certain level of skill and effort for successful execution. Read more about DIY Kitchens

Why Choose Do-it-Yourself Kitchens?
There's a certain satisfaction in creating something with your own two hands. DIY Kitchens offer not only a cost-effective solution but also the freedom to customise everything inside and out.
Whether you're a fan of Handleless Kitchens or the timeless painted Kitchen, there's a kitchen out there for everyone.
Design Trends
This year has unveiled a blend of modern and traditional kitchen designs, each resonating with varying homeowner preferences. The resurgence of the In-Frame Effect Kitchen is a testimony to the timeless appeal of classic units, now with a modern twist. This design intricately melds the old with the new, creating a cosy yet contemporary space for our discerning customers.
On the eco-friendly frontier, the call for sustainable living has transcended into kitchen designs. Environmentally-friendly kitchens are no longer a choice but a norm.
Explore options like bamboo worktops, recycled glass countertops, and energy-efficient verified appliances to not only create stylish kitchen units but also contribute towards a greener planet. The array of eco-friendly kitchen options is vast, allowing homeowners to make conscious choices without compromising on style.

Quality Kitchens

We pride ourselves on delivering superior kitchen cabinets. Our kitchen units arrive fully assembled, ensuring a hassle-free installation. With over 1000 kitchen unit options on offer, we cater to a diverse range of aesthetic and functional preferences. Our use of 18mm Egger MFC and 18mm Back Panels on base units guarantees robustness and longevity.
Additionally, our soft close drawers and hinges add a touch of luxury, enhancing the user experience. Each kitchen unit is made to order, reflecting our commitment to providing personalised kitchen solutions that meet the highest standards of quality and craftsmanship.
The Process: Buying Kitchen Units Online to Installation
In a world where convenience reigns supreme, kitchen renovations has not been left behind. The modern homeowner now has the privilege of designing and purchasing a dream kitchen from the comfort of their home.
This journey, although rewarding, requires a blend of creativity, meticulous planning, and informed decisions. This section aims to navigate you through the seamless process of buying a new kitchen online.
Step 1: Research and Planning
The cornerstone of a gratifying kitchen makeover is thorough research. There are a myriad of online resources, from design guides to material catalogues. Explore contemporary, classic, and eclectic kitchen designs to find what resonates with your taste. An array of kitchen accessories and materials awaits; from quartz worktops, types of units, kitchen sinks, kitchen lighting, kitchen storage, or even replacement kitchen doors, the choices are endless.
Online kitchen planners are invaluable tools in this phase. They allow you to create a virtual layout of your kitchen, experimenting with different styles, units and arrangements. Platforms like Better Kitchens provide a free online planner, enabling you to visualise your kitchen in 3D. Don't shy away from seeking professional advice. Many online platforms offer consultation services to help refine your plan.
Step 2: The Ordering Process
With a well-crafted plan, you're ready to transition to the ordering phase. Navigate through user-friendly online ordering systems that guide you step by step. Review your design, select your preferred materials, and finalise your order. Payment processes have been simplified with multiple options available.
Utilise smart checklists to ensure every detail is captured. This is also a stage where customer support is invaluable. Don't hesitate to reach out for clarification or assistance in completing your order.
Step 3: Delivery and Installation
The anticipation builds as you approach the delivery and installation phase. Verify delivery options, ensuring your location is within the delivery zone. Pre-order meetings are crucial to align expectations and prepare for installation.
The installation day is a culmination of your planning and ordering efforts. Prepare your home for the installation process to ensure a smooth transition. It's advisable to have a clear space for the installers to work efficiently.
Step 4: Review and Enjoy
With the installation complete, it's time to look over the work. Ensure everything is installed as per your expectations, and don't hesitate to point out any discrepancies with units or cabinets.
The final and most enjoyable step is relishing your new kitchen. Explore new recipes, enjoy family dinners, and create lasting memories in your newly minted culinary haven.
Real-life Transformations
The journey of transforming a kitchen is a blend of inspiration, creativity, and meticulous planning. The Better Kitchens community has shared mesmerising transformations, each narrating a unique story of individuals' tastes and needs.
From Tanya S's faultless planning journey in Cambridgeshire to the creative layout by Olivia in Ipswich kitchen, the transformations are a testament to the boundless possibilities online kitchen planning offers.
These real-life kitchen projects, encapsulating the latest 2023 kitchen trends and personal style intricacies, showcase how a blend of modern technology and individual creativity leads to enchanting kitchen spaces​.
Conclusion
Self Installing a kitchen is more than just a trend; it's a testament to the creativity and resilience of homeowners.
Whether you're a seasoned DIY Kitchen enthusiast or just starting out, there's no better time to craft the kitchen of your dreams.
Remember, it's not just about saving money; it's about creating a space that truly feels like home.

Ready to start your DIY journey? Explore our range of DIY Kitchen tools and materials and let your imagination run wild!